Overcoming challenges in critical environments
It is essential to use high quality equipment in a critical environment to protect the process, the product and the operator.
hidden1
hidden2
Biogel® Tech range
Biogel® Tech range is a portfolio of sterile, PPE certified gloves specifically designed for use in critical environments such as pharmaceutical or biotech manufacturing facilities, research laboratories, or hospital pharmacy compounding units.
Suitable for use in aseptic and Class 100 (ISO 5)/EU GMP Grade A environments
Exceed industry standard for Force at break, Tensile strength and Elongation
Low liquid particle count
Over- and undergloves can be worn together to form a Biogel® Puncture Indication System with best-in-class perforation detection
hidden1
hidden2
hidden1
hidden2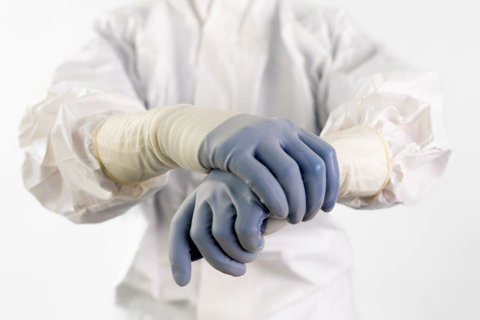 Feel the difference with a Biogel® Tech glove
Biogel® Tech range are hand-specific gloves that have been ergonomically tested to reduce hand fatigue and are designed to be comfortable, even when you are double-gloving . With high dexterity and tactile sensitivity your hands can do their job, while the Indication System lets you focus without fear of missing a micro hole, tear or puncture .
hidden1
hidden2
hidden1
hidden2
Packaging designed for critical environments
The double-bagged heat sealed packaging complies with critical environment hygiene protocols and ensures simplicity of use as the layers of packaging can be removed one at a time.
High quality plastic inner wrap to keep particle count to a minimum
The wrapping stays open when unfolded to ensure aseptic donning
hidden1
hidden2
hidden1
hidden2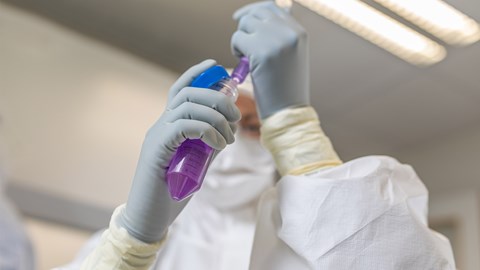 Biogel® Tech range of gloves are made to protect the process, the product and the operator. Biogel gloves are made to such a high standard, we have a whole facility dedicated to quality control. You could say we're obsessive: every single batch of Biogel gloves undergoes rigorous quality checks, extensive performance assessments and multiple visual inspections along the development stages . Even more, every single glove (100%) is air inflation tested for holes typically not detected in a visual inspection .

See how Biogel gloves are made
AQL of 0.65 (freedom from holes), determined post packaging
Every glove (100%) is air-inflation tested for holes typically not detected in a visual inspection
Low endotoxin level (<20 EU/pair)
Highly controlled sterilisation to a minimum of 25kGy
Produced in a controlled environment with strict hygiene standards throughout the facility. All of our facilities conform to ISO 13485 and ISO 14001