Mepilex Border Comfort
Introducing proprietary Flex Technology
Efficient wound healing without compromise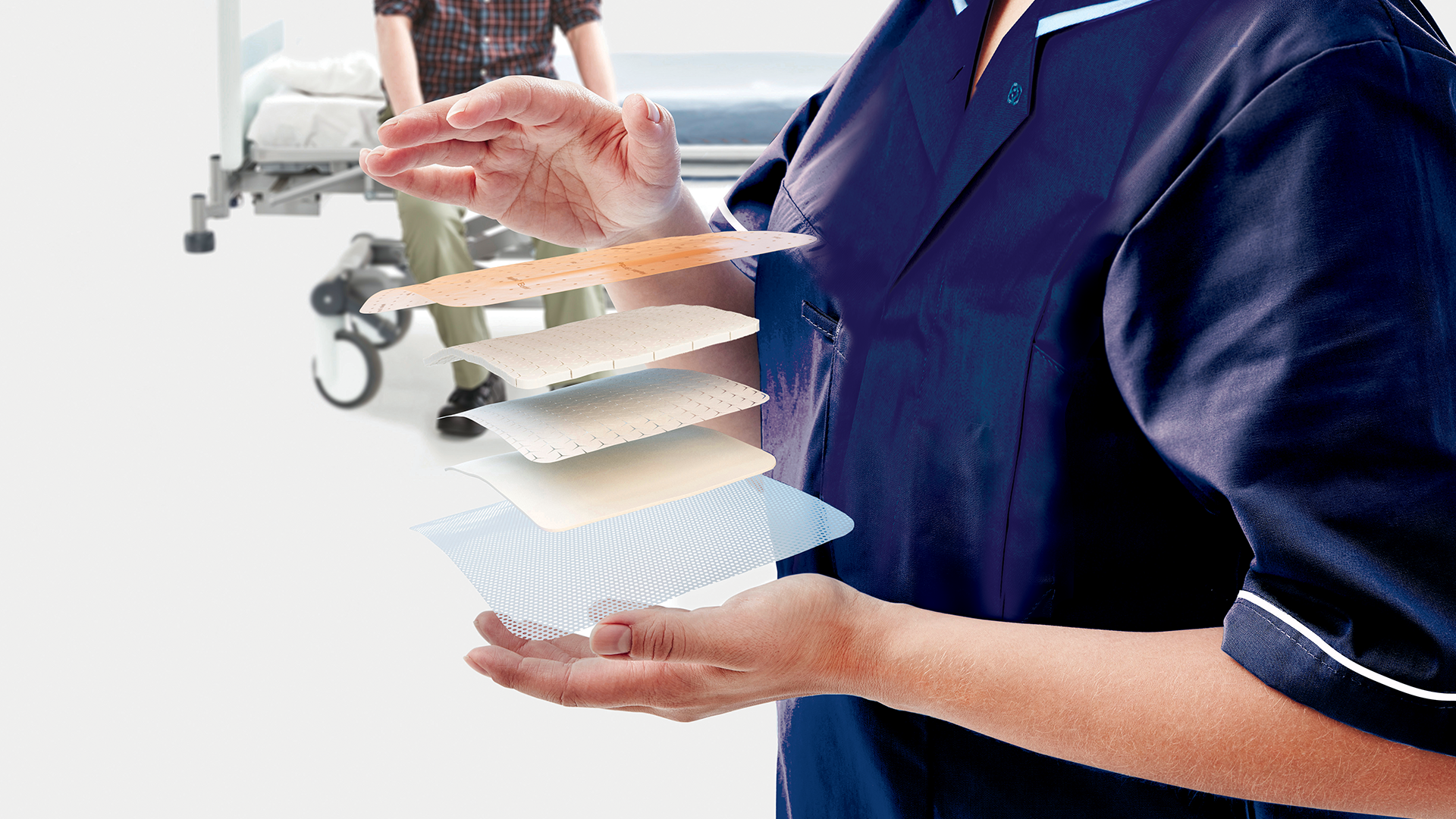 Introducing Flex Technology

We're always working to deliver innovative solutions, and cutting-edge Flex Technology is the latest among them. This proprietary technology enables the 360° stretch in Mepilex Border Comfort, thanks to patent-pending Y-cuts in the retention and spreading layers. Because of this, you can trust Mepilex® Border Comfort to stay where needed – and for longer, compared to other dressings. * The advanced 5-layer design conforms to the body – even in difficult-to-dress locations – adapting to patients' everyday movements.

Using an established method called finite element modelling (FEM), we analysed how multiple forces impact material stresses on soft tissue. This helps us understand how Mepilex Border Comfort works when it's on a patient, and to see the benefits of Flex Technology.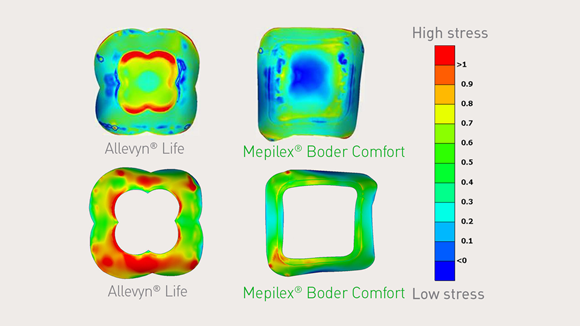 The advantages of conformability
Using FEM, we observed that Flex Technology allows for an even distribution of stress forces through the dressing pad and onto the wound bed and surrounding skin. For patients, this means increased comfort and a reduction of stresses which cause blistering. With Mepilex Border Comfort, pressure at skin level is reduced by up to 70% compared to Allevyn® Life .
Flex Technology supports longer wear times by reducing stress on the border area by an average of 20% compared to Allevyn® Life, helping to prevent early detachment. The patent-pending design combines Flex Technology with Safetac® technology in the wound contact layer to reduce pain and trauma while helping the dressing to stay on . It stays in place better than other foam dressings, for up to 7 days. *
In a case study on skin tears Mepilex Border Comfort supported a change of protocol from 3 days to 7 days by avoiding early detachment. This enabled a 57% reduction in dressing changes
Aquacel is a registered trademark of ConvaTec, Inc. | Allevyn is a registered trademark of Smith & Nephew, Inc. | Urgotul is a trademark of Urgo Limited | Optifoam is a registered trademarks of Medline Industries, Inc. | Biatain is a registered trademark of Coloplast A/S. | Sorbact is a registered trademark of ABIGO Medical AB