A responsible employer
We value everyone who works for us
We make sure that all of our people are safe and healthy, and have the chance to develop their full potential, wherever they work.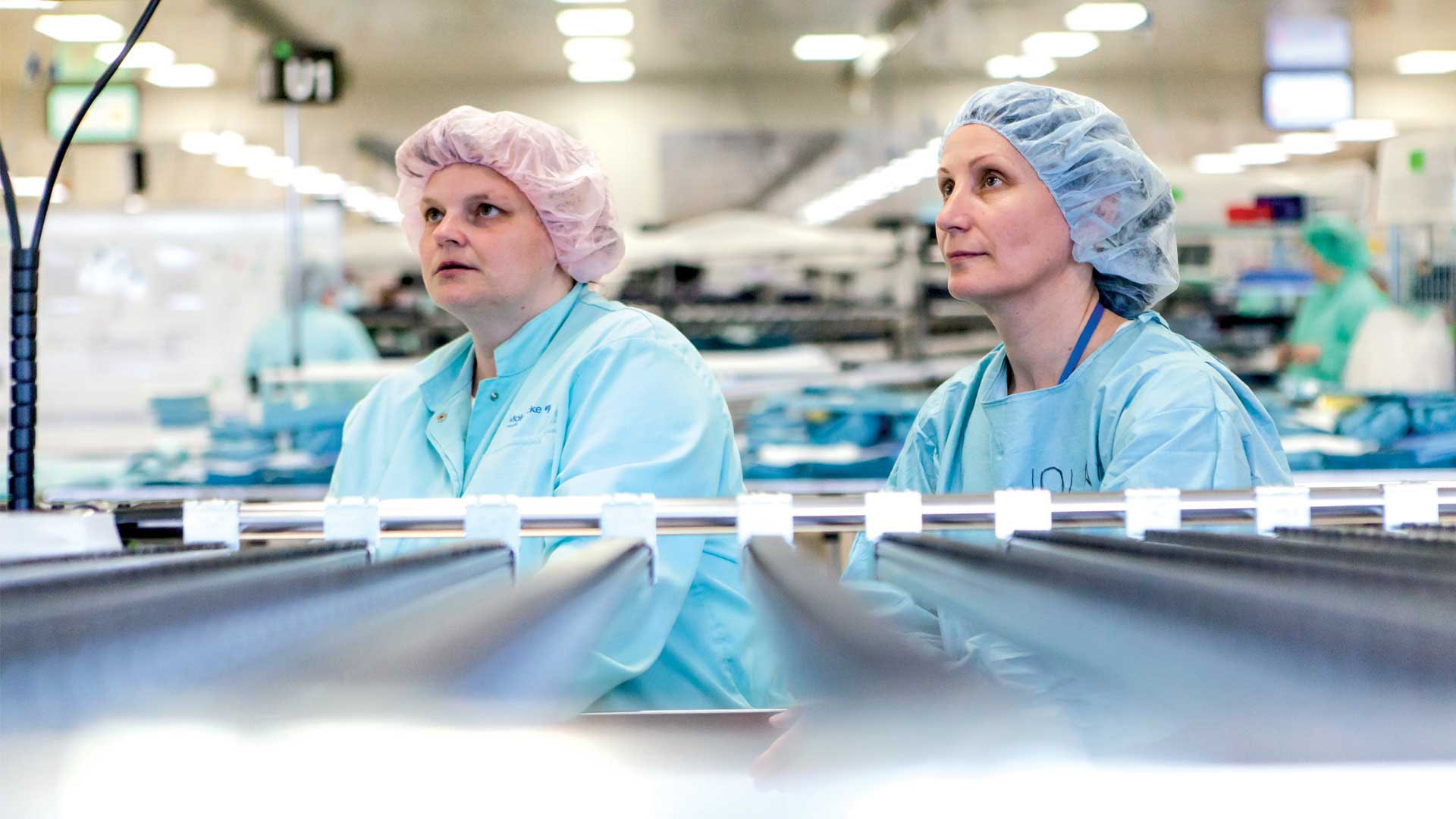 Colleagues at one of our Mölnlycke Procedure tray factories in the Czech Republic
A first-class working environment
We believe in creating a first-class working environment where individual and ethical behaviour is key. Our people have what they need to perform at their best over the long term. Learning programmes that seek to build on people's strengths so that they have the skills and knowledge to develop and fulfilling careers in an organisation where they can make an impact. We also strive to have a diverse mix of people from different cultures, ages, geographies and genders, to reflect the world in which we operate and facilitate innovative thinking across the business.
Keeping people safe and healthy at work
At Mölnlycke, we're committed to providing a healthy and safe environment for our employees, suppliers and visitors at all of our sites around the world. We continuously work to eliminate potential risks in the workplace, monitor safety performance and comply with relevant laws wherever we operate.
Our approach to health and safety management
We take proactive measures to prevent accidents at all of our operating sites and comply with local health and safety regulations.

Each of our factories has a health and safety team consisting of a cross-section of employees who meet regularly in order to discuss health and safety issues and recommend actions to prevent accidents. We also encourage collaboration between our sites, so that we can share best practice and achieve improvements across the company. Environment, Health and Safety (EHS) representatives from each site meet monthly with the regional and global EHS management to discuss issues and share ideas.
Our health and safety policy
Our health and safety policy is part of our wider mission to prevent harm and provide safe medical solutions for healthcare professionals and patients. The policy also commits us to maintain the health, safety and welfare of our employees and society by:
Complying with all relevant statutory occupational health and safety legislation and regulations
Ensuring that procedures are in place for employees to raise health and safety issues and provide training to raise awareness among all employees
Establishing health and safety objectives and reviewing them in order to achieve continuous improvements and to minimise risks and hazards

In response to the COVID-19 pandemic, risk assessments have been conducted for office working in line with government guidance for both our Milton Keynes office and our Oldham office. We also have a staying COVID secure poster for both our Milton Keynes office and our Oldham office.
Health and safety performance
We monitor and measure our health and safety performance systematically every month. The results are presented and discussed in reports to our management-based on comparison against our global targets regarding the number of:
Lost time accidents (LTA) per million working hours
Lost time days (LTD) per million working hours
reported Near Miss Incidents
corrected Near Miss incidents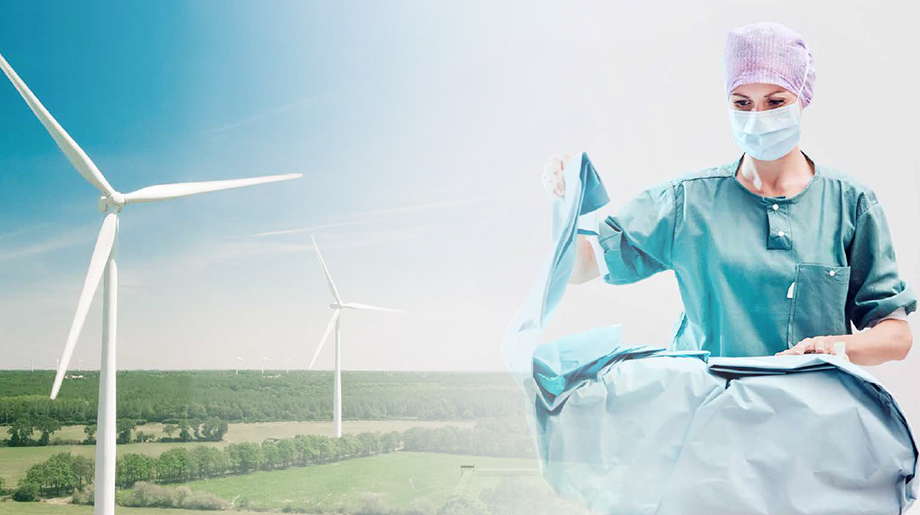 Our Sustainability report 2020
Sustainability report
Every year, our sustainability report looks at the impact of our business, products and productions on our people, the environment, our suppliers and the communities where we operate.

Read our Sustainability report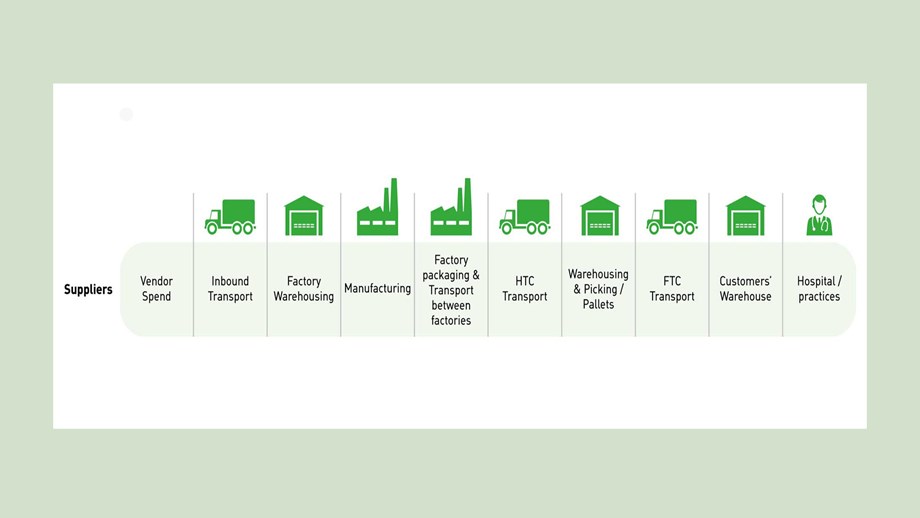 Mölnlycke assesses every part of the primary supply chain
Supplier relations
We choose our suppliers carefully and visit them regularly to make sure they live up to our ethical standards.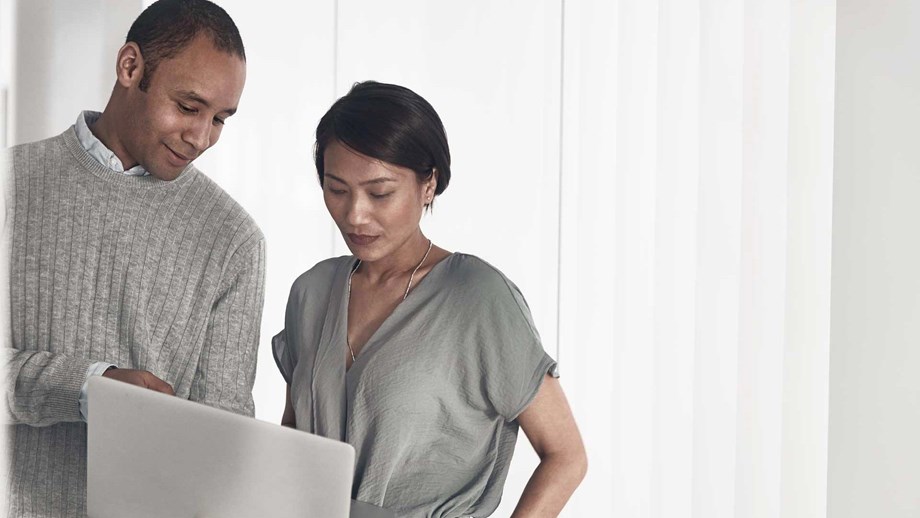 Our Code of Conduct informs everything we do
A responsible business
We're an ethical business. Our Code of Conduct demands integrity from our people and we only work with partners and suppliers who live up to our standards.