Solutions
Mölnlycke procedure trays
Increase efficiency in the operating room with surgical procedure trays. You can customise the sterile packs by including components surgical teams need for specific interventions.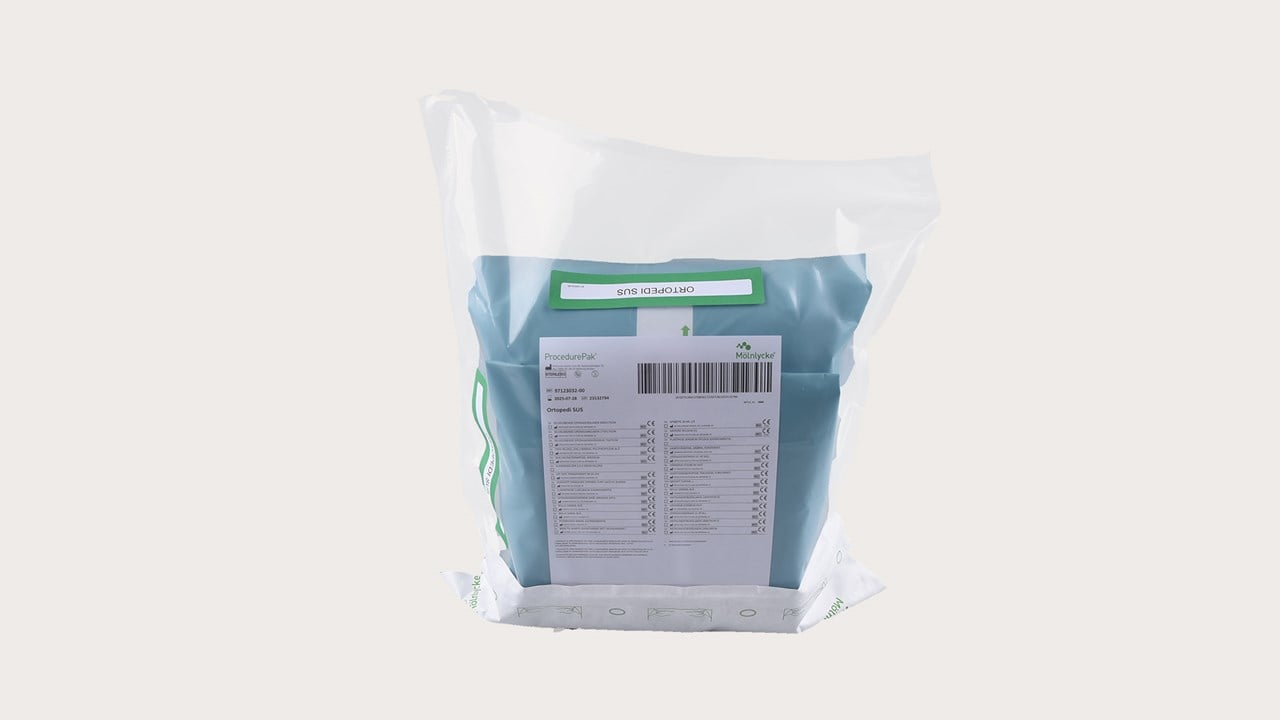 Mölnlycke procedure trays: efficiency in the OR
Your partner for quality, efficiency and safety
Imagine the time and costs that can be saved by including surgical instruments and components – along with procedure-specific surgical drapes and staff gowns – in one convenient package, ready for quick operating room set-up. We value working together, so we have in-house laparoscopic and orthopaedic specialists on call to help you evaluate your needs and choose the right lists of tray components.
hidden1
hidden2
BARRIER Mayo Stand Cover
Now available as an effective and sustainable alternative in your ProcedurePak tray.
Mölnlycke has taken the next step in innovative sustainable drape solutions. Our ambition is to reduce the CO2 eq impact on environment by challenging the choice of materials, processing, manufacturing and distribution all the way end of life. We also try to incorporate design improvements along the way. In this case our new mayo stand cover becomes telescopic folded.
Total weight reduction by more than 20%* , without compromising its functionality
Renewable content: 14% bio-based materials with 21% of the PE-tube containing bio-based material
15% reduction in CO2 eq*
ISCC Certified
Telescopic folding
hidden1
hidden2
hidden1
hidden2
Testimonial
Queen Elizabeth Hospital, Birmingham
The theatre team at the Queen Elizabeth Hospital Birmingham have seen up to 70% reduction in component waste, supporting sustainability and waste reduction targets, since they started using Mölnlycke procedure trays.
Speak to a member of our team to find out how Mölnlycke procedure trays can help you.
hidden1
hidden2
Efficient solutions for your team
A complete solution for increased efficiency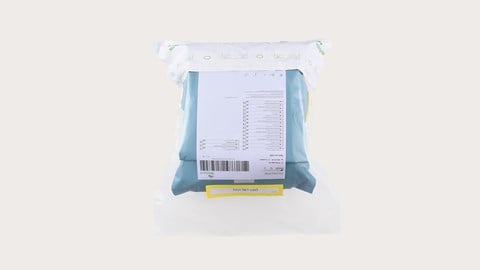 Our specialists work closely with you to define and evaluate your best solution for your specific procedure.
The result? Your own truly customised solution with everything you need for each specific procedure in a single, convenient and cost-effective package.
40 %

Of preparation time saved, enabling more procedures to be performed
In one package you will be able to:
Reduce preparation time by up to 40%
Have confidence in each and every set up
Facilitate more procedures
Help reduce product spending
hidden1
hidden2
'The number of procedures was increased by 18%, and 1,060 hours have been saved throughout the entire workflow, leading to savings of 51,000 Euros.'
Hartmut Freckmann, OR Head Nurse, Germany, talking about customised procedure trays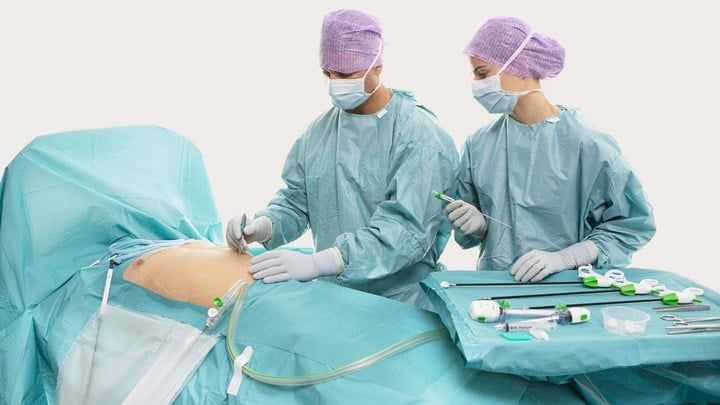 Mölnlycke Procedure trays
Save time and cost with customised procedure trays for cholecystectomies, appendectomies, hernia repairs, etc. Choose from our extensive range of high-quality laparoscopic instruments and other equipment. The more you add to each tray the more value and efficiency you achieve.
Discover our solutions
hidden1
hidden2
Time saving with Mölnlycke Procedure Tray vs single-packed
Mölnlycke customised procedure trays are assembled to contain all the single-use components required for a particular surgical intervention. Replacing a large number of individually packaged items, Mölnlycke® procedure trays can generate significant savings in time and costs for both major and minor surgery procedures. Preparation time for surgical procedures can be cut by more than half compared to traditional preparation of the operation room .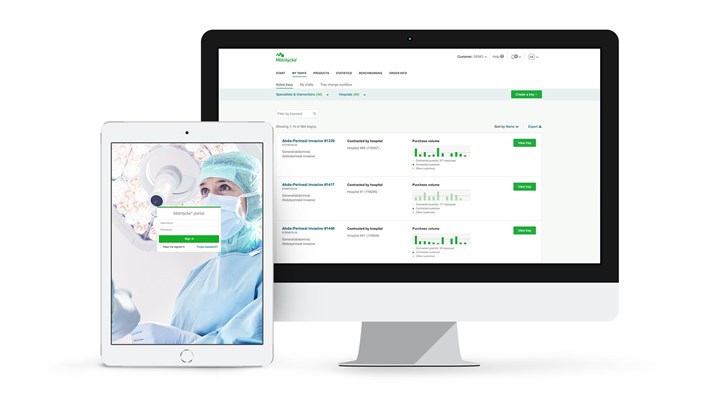 Mölnlycke Portal
Online tray portal
Mölnlycke Portal is an online procedure-tray management tool for healthcare professionals. Your team can use it to easily build, analyse, change and estimate tray purchases – with the support of detailed statistics and reports.
Discover it here