Article
Our quality is your protection
It has been proven that non-Biogel gloves are 3.5 times more likely to fail than Biogel gloves. Biogel gloves exceed industry standard for force at break, tensile strength and elongation. So when you feel the expert fit and comfort as your Biogel gloves glide on, you can be confident you're protected by a glove with an industry-leading AQL result of 0.65 .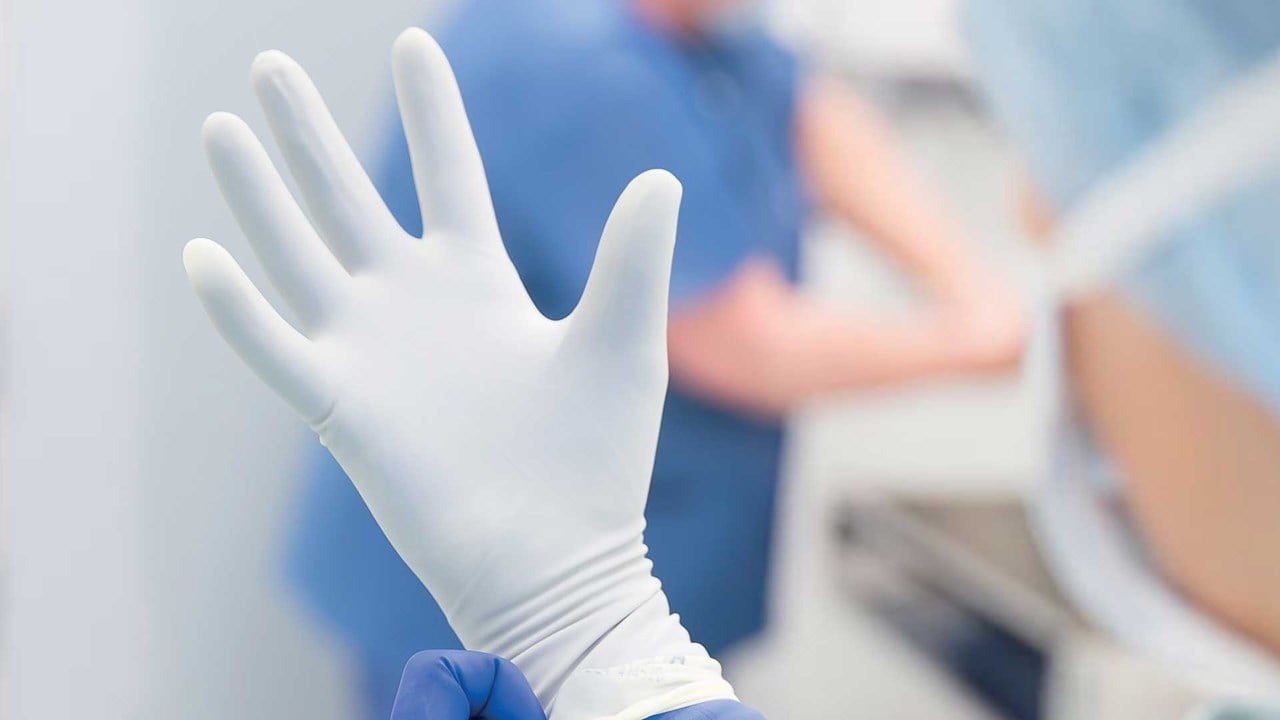 Non-Biogel gloves are 3.5 times more likely to fail

100% every Biogel glove is air inflation tested

Industry-leading AQL result of 0.65


Accidental exposure to pathogens is real. Everyday
Clinical study results show an exposure rate during surgery of 10.4 per 100 procedures . Surgical gloves help reduce the risk to both you and your patients - and are one of many factors that work together to prevent infections in the operating room.
Double-gloving is proven to reduce the risk of sharps injuries and exposure to blood-borne infections. An unbelievable 92% of glove punctures go unnoticed during surgery, putting surgeons, operating staff and patients at risk of cross infection . What costs more? The relatively low cost of double-gloving, or dealing with staff and patient exposure to infection? Imagine the total treatment cost if you or a colleague were infected and for your patients, a surgical site infection could double the length of their hospital stay and require an extra week of antibiotic therapy.
hidden1
hidden2
71%
A 2014 Cochrane Review concludes that double-gloving reduces the risk of an inner-glove perforation by 71% compared to single gloving


The same Cochrane Review concluded that based on the consistency and large data pool, there is no further need for more or better studies to confirm the enhanced protective effect of double-gloving
100,000
Needlestick injuries occur in the NHS each year
hidden1
hidden2
Clear, fast and large, protection you can see
The Biogel Indicator System is unique in that it offers vividly visible puncture detection in three proven ways:
Clear – The colour of the inner glove is selected based on colour physics, maximising the sensitivity of the human eye.
Fast – The gloves are designed to make a puncture visible as fast as possible and to ensure that the regions of indication grow quickly.
Large – The Biogel puncture indication is large and visible from a distance.
The Biogel Indicator System has a 97% perforation detection rate. No other double gloving system has shown this perforation detection rate .
hidden1
hidden2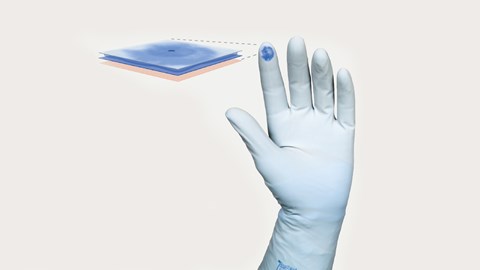 How the puncture indication system works
The Biogel Indicator System is made up of a dark-coloured underglove and a straw-coloured over glove.
Normally, the over glove blocks out most of the underglove's colour. When fluid gets between the two layers, light passes through the over glove and reveals the underglove.