Mölnlycke UK gender pay gap report 2020
Gender pay gap reporting
In 2018 the UK Government introduced a new legislation that all employers with over 250 employees are required to publish the gender pay ratio of their total UK business on an annual basis each April, for the previous year. This includes reporting on the gender pay gap and gender bonus gap (mean and median results), as well as the proportion of males and females receiving a bonus and the proportion of males and females in each quartile pay band.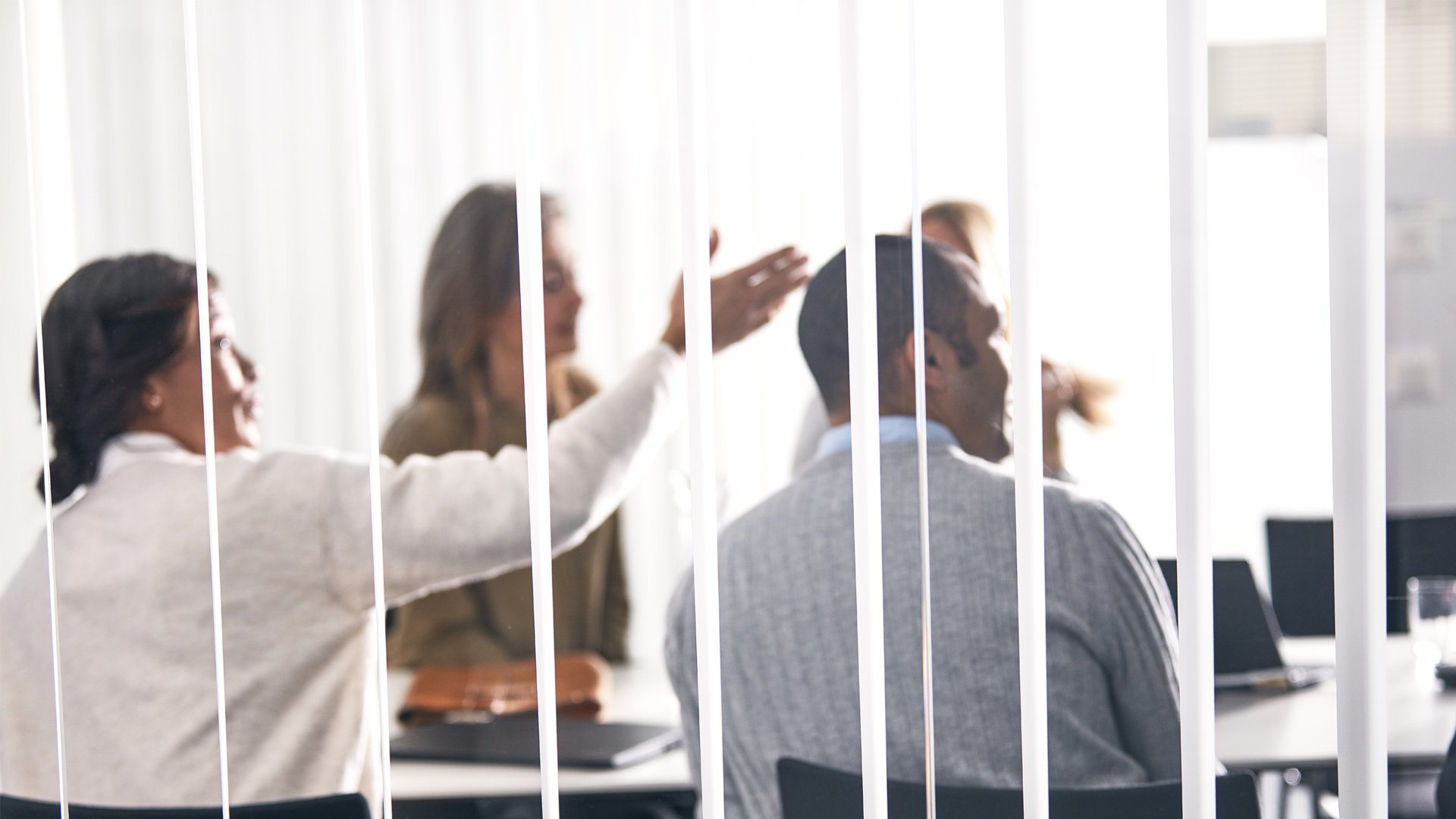 It is important to note that gender pay gap is not the same as assessing equal pay. Gender pay gap reports average pay rates of men and women across an organisation, regardless of role or grade level.
This document has been developed in accordance with The Equality Act 2010 (Gender Pay Gap Information) Regulations 2017 and reports employee data for Mölnlycke UK correct as at 5th April 2020.
The data below clarifies the gap between male and female pay and bonus earnings in the reporting period. The mean is the pure average of the data. The median is the midway point of the data when listed from top to bottom.
In summary, our gender pay gap has more than halved over the past four reporting years and our gender bonus gap (mean) has reduced by a third.
Mölnlycke UK overall gender pay and bonus gap results (including employees in international roles and global functions)
In the past four reporting periods (from 2017 to 2020):
the mean overall gender pay gap for the UK as a whole has reduced by 11% to 7% and our median gap has reduced by 29% to -3%, that is we no longer have a median gender pay gap. This data is based on hourly rates of pay as at the 'snapshot date' of 5th April 2020
The gender bonus gap has reduced by 15% to 33% (mean) and the median has remained consistent at 61%
The proportion of males and females receiving a bonus in the pay period is male 47% and female 68%
UK Commercial and UK Manufacturing gender pay and bonus gap results
There is no longer a mean or median gender pay gap for these core UK teams
The gender bonus gap has reduced by 5% to 23% (mean)
The percentage of male and female employees by pay quartile:
| | | |
| --- | --- | --- |
| | Male | Female |
| Lower (lowest 25%) | 50.7% | 49.3% |
| Lower Middle (25-50%) | 40.3% | 59.7% |
| Upper Middle (50-75%) | 41.8% | 58.2% |
| Top (highest 25%) | 42.4% | 57.6% |
| All | 43.8% | 56.2% |
Mölnlycke UK overall gender pay and bonus gap analysis
Overall in the UK, Mölnlycke employs more women than men (56.2% and 43.8% respectively)
It is important to note that all roles have fair and robust recruitment and talent development processes, regardless of gender
Our overall UK bonus median figures are higher than the mean figures due to the fact that half of the total UK workforce is comprised of the manufacturing site workers
When excluding the data of both UK leadership teams, the mean bonus gap for the core UK population is significantly reduced to only 4% and the median is 30%
The bonus gap is partly explained by the fact that the bonus data includes all bonuses received regardless of reason (e.g. smaller legacy service bonuses) and performance related bonuses are paid to reflect the period of time actually worked in the performance year. Therefore if you remove the pro-rated bonuses for those people who have been eligible for less than the full bonus year due to their start date, then no overall bonus gap exists within Commercial and Manufacturing roles
In Manufacturing the more senior roles are eligible for performance bonuses and a greater number of employees are eligible for smaller legacy service bonuses
In addition, bonus targets are higher in more senior roles within the business and are awarded based on a percentage of salary
There are different sizes of roles in global functions and out of that population the top two grades, which also attract a long-term incentive bonus, are occupied by men
The more detailed analysis continues to identify a very small number of individual cases that continue to be reviewed
Our reward and development ethos
Mölnlycke is committed to creating an environment where people feel empowered to develop to their full potential, wherever they work and regardless of their gender.
Salary setting, reviews and bonus pay
At Mölnlycke salaries are defined using the Hay methodology to group together job roles of similar size and impact. Our reward strategy at Mölnlycke is aligned to this to ensure fairness and consistency of approach. Salary decisions are a factor of:
sustained employee performance
position in market
internal relativities
available budget.
We use Hay market data to inform salary decisions. In addition, we also implement a process of 'grandparent' review and approval, alongside HR engagement, in all parts of the performance and reward process, from assigning salaries at the recruitment phase, the salary review process and bonus decisions.
For the majority of Manufacturing employees, pay is based on a local grading structure, dependent on the roles they perform. Pay awards are the same for each employee and are defined by the available budget.
Performance bonus awards for eligible roles are based on a combination of company and individual performance, with individual performance being the overriding factor. Pay and bonus structures are gender neutral.
Flexible working
At Mölnlycke we pride ourselves on having a strong flexible working culture with a proportion of men and women working part time and/or on a flexible working pattern to fit with their lifestyle.
Talent development
Mölnlycke places strong emphasis on internal talent, development and career progression. Women represented 65% of promotions in the reporting period.
Women in leadership
Globally we have identified the need for an improved review process of how we recruit new leaders, both locally and at HQ – with particular focus on gender diversity. Our ambition is for women to make up 40% of our senior leaders (Director level and up) by 2022.
Nevertheless, we are proud to highlight that during the reporting period, the overall gender split of both the UK Commercial and UK Manufacturing leadership teams is 40% men and 60% women.
Further information about our commitments to inclusion and diversity can be found in the 2018 Sustainability Report available at https://www.molnlycke.co.uk/about-us/sustainability/.
This report has been approved by:
Nick Rothwell
General Manager
Mölnlycke UK
Phil Hague
Site Director Oldham
Mölnlycke UK
Natalie Meredith
Human Resources Director
Mölnlycke UK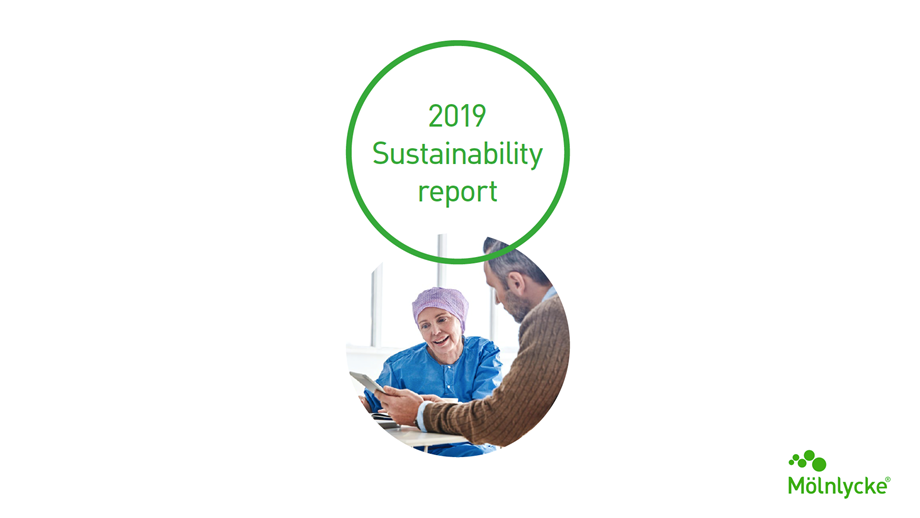 Our Sustainability report 2019
Every year, our sustainability report looks at the impact of our business, products and productions on our people, the environment, our suppliers and the communities where we operate.

Read our Sustainability report