Rethink woundcare
Introducing Mepilex Border Comfort

A recent survey3 found:
7 out of 10 Mepilex Border Comfort users trust it to provide enhanced comfort and less pain for patients

90% of Mepilex Border Comfort users trust it to stay in place for between 3-7 days

32% of healthcare professionals highlighted that frequent changes are due to ineffective dressings on their formulary

18% of healthcare professionals from across the country recognise that their formulary's dressings do not effectively handle exudate capacity

62% of healthcare professionals noted high exudate handling capacity as the key feature to ensure they can leave seven days between dressing changes
Wounds need to heal. Patients need care. Nurses need time. Budgets are tight. The challenge is finding a dressing that stays on as long as it is needed. Mepilex Border Comfort is a 5-layered, silicone bordered foam dressing with unique Flex Technology designed to help it conform and stay on1,2.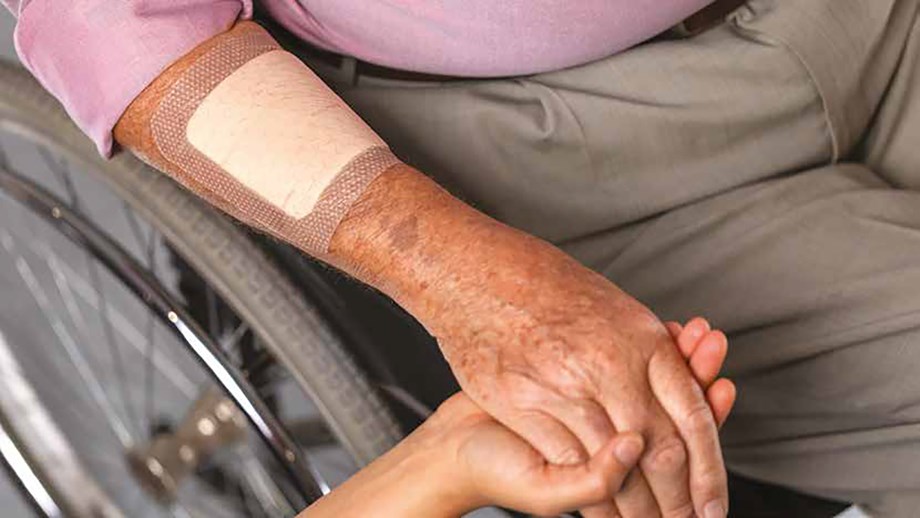 Press release
Wound dressing changes take place on average every three days or more frequently, partly due to low quality dressings on formularies across the country[1]
Healthcare professionals (HCPs) stated that the quality of a dressing impacts the frequency of dressing changes. HCPs consider that dressings that can stay in place and handle exudate are key features which enable them to leave up to seven days between dressing changes
Experts also believe that superior quality dressings could also contribute to improvements in patients' quality of life
Read more
References:
1. Mölnlycke Health Care. Mepilex® Border Comfort Product Manual – Conformability PD-528870. Data on file.
2. Mepilex® Border Comfort Instructions for Use. Data on file.
3. Journal of Community Nursing "Survey to uncover wound care dressing behaviours and preferences" conducted August-September 2019