Surgical Post-Op dressing
Mepilex Surgical
All-in-one post-op dressing with extra flexibility for patient mobility
-/-
Mepilex Surgical bordered dressing with Safetac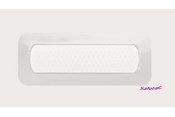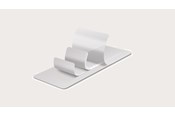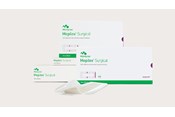 Mepilex® Surgical dressing is extra-conformable and easy to use for surgical wounds, cuts and abrasions. It's self-adherent, thanks to Safetac® – the original less-pain contact layer with silicone adhesion. It's designed to mould softly to skin without sticking to the moist wound . So you can remove it easily without damaging the skin .
The absorbent pad has Flex technology for extra flexibility – so you can rely on it for treating joints such as hips and knees – to support early patient mobility . The design is highly absorbent , to reduce dressing change frequency .
Your team can include Mepilex Surgical dressings in your customised Mölnlycke Procedure Trays – for even more efficiency gains.
Helps reduce the risk of surgical site infections
Supports early patient mobilisation
Can help you reduce dressing-related costs
Less pain during dressing change
Doesn't stick to the wound
Further product information
Why use Mepilex Surgical - video testimonial
When to use Mepilex Surgical
You can use Mepilex Surgical for exuding acute wounds such as surgical wounds, cuts and abrasions. The design is specifically suited to post-op use for surgical wounds and blood absorption. The Flex technology makes it very conformable – ideal for surgical wounds over joints such as hips and knees .
We've sized each dressing based on the absorbency you will need, plus flexibility and stay-on-ability.
Frequency of change
You can leave Mepilex Surgical in place for up to seven days, depending on the condition of your patient's wound and the surrounding skin; or as indicated by your organisational procedures or accepted clinical practice.
How Mepilex Surgical works
Watch how the Mepilex Surgical technology works to effectively manage the wound environment.
Product details
| | | | | |
| --- | --- | --- | --- | --- |
| Art. no | Size (cm) | Pcs/shelf | Pcs/transp | NPC Code |
| 499400 | 10x20 | 10 | 120 | ELW882 |
| 499450 | 10x25 | 10 | 60 | ELW883 |
| 499600 | 10x30 | 10 | 40 | ELW884 |
| 499650 | 10x35 | 5 | 55 | ELW885 |
Products and solutions
Related products