Testimonial
Achieving financial and quality outcomes; St George's chooses Mölnlycke as preferred surgical gloves supplier
St George's University Hospitals NHS Foundation Trust is the largest healthcare provider in southwest London and one of the largest in the UK, serving a total population of around 3.5 million people.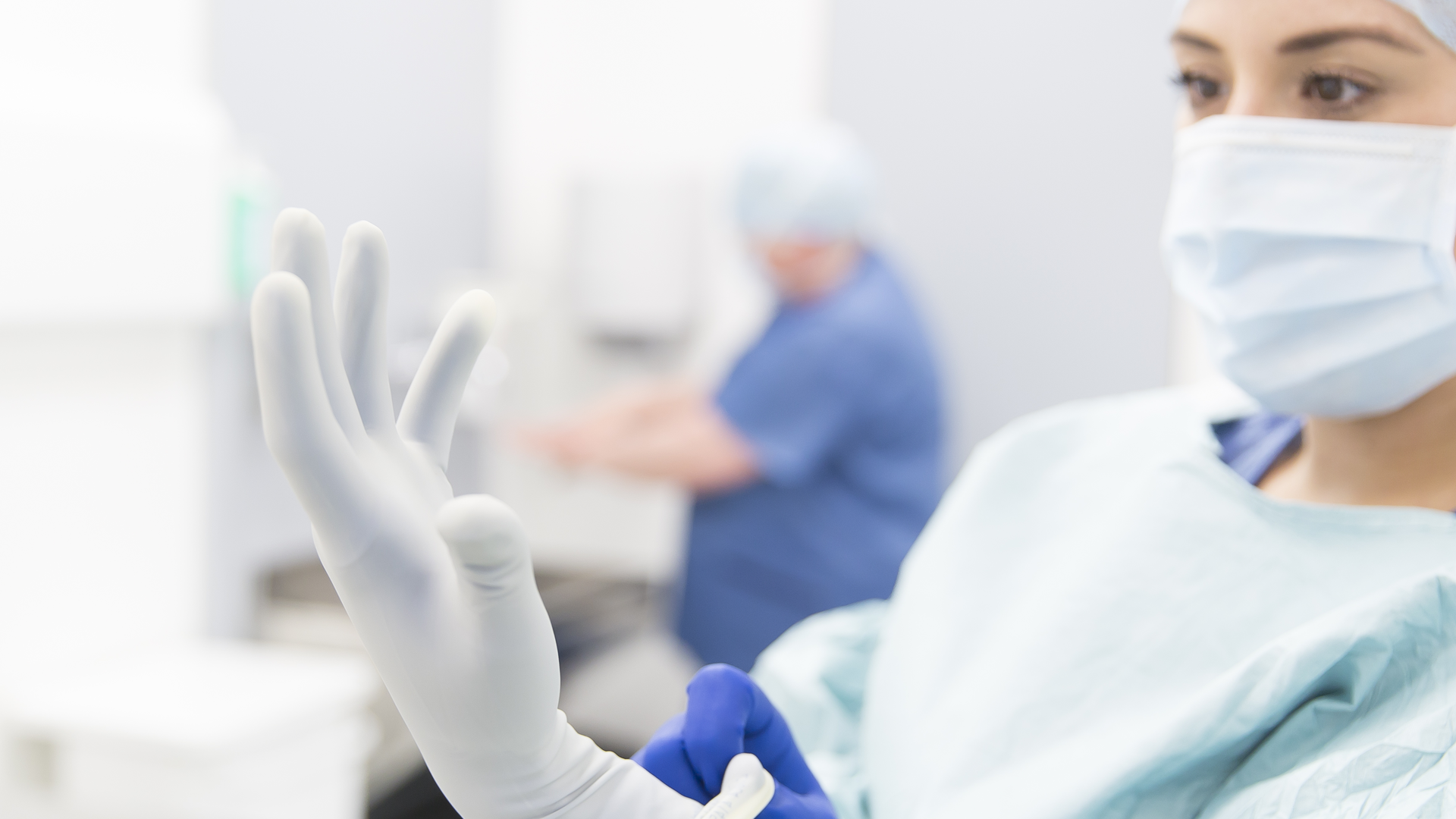 surgical solutions
health economics
testimonial
hidden1
hidden2

Rupinder Mangat, Head of Procurement Operations since 2016, described how preferred use of Biogel surgical gloves enabled him to provide theatre staff with a high-quality product while achieving significant cost savings.
Pressure on procurement is constantly rising
There has always been pressure on revenue savings in the National Health Service. However, the recent Carter report, purchase price index and benchmarking (PPIB), and increased transparency have led to a strong focus on route to market, standardisation, compliance of contracts, accurate pricing data, and reduction in suppliers. This has resulted in greater visibility for procurement than before: trusts are expected to meet national standards for procurement, and are ranked nationally on this basis. In the past year, St George's has moved up the ranking from 50 to 33. However, there is still a lot more work to be done to achieve the desired standards.
hidden1
hidden2
'A high-quality surgical glove is paramount, because surgeons do everything with their hands; so ultimately the feel, touch, everything is related to the final outcome. I don't think people realise how important it is.'
'It's a good brand, everybody wants Biogel, and why would you upset the engine room when it's cost effective?'
'We need to work with people who understand and can provide clean and accurate data on pricing. I trust the Mölnlycke Account Manager and know that I can rely on her.
hidden1
hidden2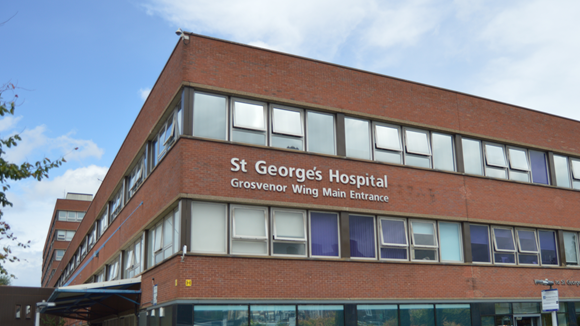 Rationalisation of suppliers awarded surgical gloves contract to Mölnlycke
St George's awarded Mölnlycke a contract as preferred supplier for surgical gloves in September 2017.
The decision to use Biogel was made following a thorough analysis of the current situation, and based on the need for a quality glove that theatre staff would be happy to use, from a reliable supplier who provides good contract compliance and cost savings.
Previously, several different suppliers were used with no standardisation among the surgical specialities. A two-tiered system existed whereby Biogel latex gloves could be worn only by surgeons, with the scrub staff using whatever latex-free gloves were available, resulting in poor compliance in many of the theatres.
hidden1
hidden2
hidden1
hidden2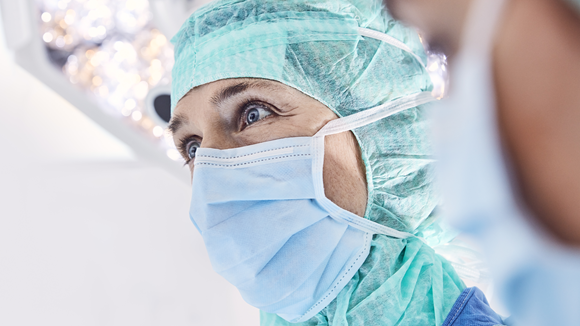 Some departments at St George's, such as trauma, are mainly using one supplier and showing significant cost savings. The Trust is also looking at standardisation for other products, such as sutures.
hidden1
hidden2
Mölnlycke support proved invaluable during the transition period
Overall, the transition to Biogel was really smooth, and the Mölnlycke Account Manager provided input from day one. A letter was sent to inform everyone that all surgical gloves would now be standardised, and the Account Manager then communicated with the relevant departments, carried out all training, and collected signed, evidence-based feedback from theatre. Regardless of the nature of the product, support from the company representative is vital. There was one main issue involving materials management when a large stock of other suppliers' gloves was discovered. The Account Manager encouraged their reintroduction to make sure that money would not be lost, and the excess stock was subsequently used for day surgery.
hidden1
hidden2
hidden1
hidden2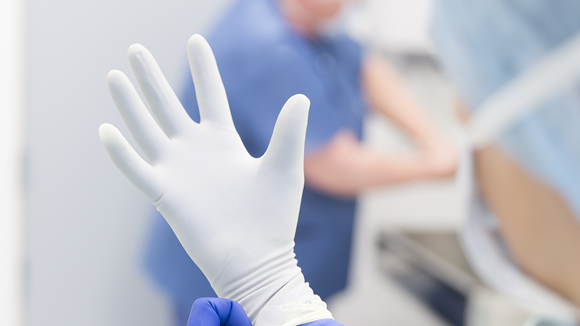 'Quality is also big for surgical gloves because of what they do and what they are. If you don't have surgical gloves, you can't do the procedure; it's assimple as that.'
hidden1
hidden2
Standardisation and overall Trust policy
Standardisation is the current buzzword in procurement, and the ability to benchmark using PPIB has made it easier to evaluate suppliers and challenge them if need be. Historically, clinicians have preferred choice, although this is beginning to change, and there has certainly been no negativity from Trust theatre staff with the transition to Biogel. Generally, the Trust is attempting to reduce the number of suppliers due to associated costs and administration, although it's difficult for a teaching hospital to do so in areas such as interventional radiology or cardiology.
hidden1
hidden2
'If your clinicians are happy, then productivity is good.'
The decision to use Mölnlycke as the preferred supplier of surgical gloves has enabled us to achieve overall savings in excess of £100,000
'It was a good figure, I'm giving the surgeons what they like and it's cost effective, so it's win/win.'
hidden1
hidden2
Preferred use of Biogel is a win/win situation for procurement and theatre staff
The decision to use Mölnlycke as the preferred supplier of surgical gloves has decreased the number of suppliers from five to one, reduced the product stock-keeping units from 55 to 34, provided one single supply route, achieved a favourable price due to volume commitment, and received surgical staff buy-in. The decision to use Mölnlycke as the sole supplier of surgical gloves has enabled us to achieve overall savings in excess of £100,000.
From a Health and Safety perspective, high-quality gloves result in fewer tears. They breed confidence and security in the safe use of surgical instruments, and help to build bridges between procurement and theatre staff. Productivity has not been compromised, and may even have increased.
• It has been proven that non-Biogel gloves are 3.5 times more likely to fail than Biogel gloves
• Biogel gloves have proven quality for reliable protection and best in class perforation detection
• High quality means fewer glove failures, which reduces the potential risk of exposure to pathogens, and associated costs of occupational exposure administration
hidden1
hidden2
hidden1
hidden2
We would certainly recommend Mölnlycke to other trusts as a surgical gloves supplier for clinician satisfaction, quality, and a good product that is cost effective.
hidden1
hidden2
Products and solutions
Related products