Surgical post-op dressing
Mepilex Border Post-Op
All-in-one post-op dressing with extra flexibility for patient mobility
-/-
Mepilex Border Post-Op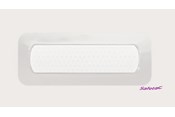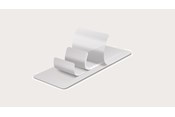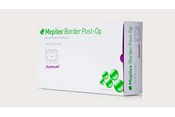 Mepilex® Border Post-Op is extra-conformable and easy to use for surgical wounds, cuts and abrasions. It's self-adherent, with Safetac®, the original traumatic silicone contact layer. It's designed to mould softly to skin without sticking to the moist wound . So you can remove it easily without damaging the skin .
The absorbent pad has Flex technology for extra flexibility – so you can rely on it for treating joints such as hips and knees and it supports early patient mobilisation . The design is highly absorbent , to reduce dressing change frequency , you can leave Mepilex Border Post-Op in place for up to seven days, depending on your patient's wound and surrounding skin condition, and your organisational procedures.
Your team can include Mepilex Border Post-Op dressings in your customised Mölnlycke Procedure Trays – for even more efficiency gains.
Helps reduce the risk of surgical site infections
Supports early patient mobilisation
Can help you reduce dressing-related costs
Less pain during dressing change
Doesn't stick to the wound
Further product information
Product details
| | | | |
| --- | --- | --- | --- |
| Art. no | Size (cm) | Box contains | NHS SC Code |
| 496100 | 6x8 | 10 | ELA1167 |
| 496200 | 9x10 | 10 | ELA1168 |
| 496300 | 10x15 | 10 | ELA1169 |
| 496400 | 10x20 | 10 | ELA1170 |
| 496450 | 10x25 | 10 | ELA1171 |
| 496600 | 10x30 | 10 | ELA1172 |
| 496650 | 10x35 | 5 | ELA1146 |
Products and solutions
Related products