Synthetic extra-thin surgical glove
Biogel PI Micro
Synthetic (non-latex) surgical glove made 20% thinner for extra feel
-/-
Biogel PI Micro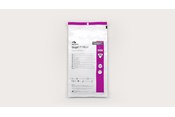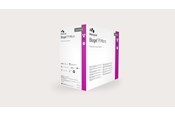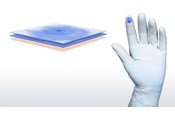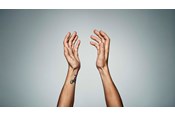 Biogel® PI Micro is our thinnest synthetic surgical glove. It's 20% thinner than regular Biogel PI gloves – giving you extra tactile sensitivity even when double-gloving.
Biogel PI Micro is a synthetic (non-natural rubber latex) surgical glove, to reduce the risk of latex-related allergies. Plus it's sterile and powder-free. The design conforms to your hands like a second skin, with a fit, feel and comfort comparable to natural rubber latex.
You can use Biogel PI Micro alone or as the overglove in a double-gloving Biogel Puncture Indication System – to help protect you and your patients with Best-in-Class perforation detection .
20% thinner than regular PI gloves for extra tactile sensitivity
A Puncture Indication System with clear, fast and large perforation indication
Reduced risk of a hole with an industry-leading AQL of 0.65, determined post packaging
A study showed that Biogel gloves have the lowest failure rate among major competitors
Low endotoxin level (<20 EU/pair) which may reduce the risk of post-operative complications
hidden1
hidden2
Further product information
How to use Biogel PI Micro
Surgical gloves donning guide
Watch these helpful videos on the correct techniques for donning double-gloves.
Assisted technique and how to change a contaminated glove
Assisted donning with double-gloves, using the simple plunge method.
hidden1
hidden2
Closed gloving techniques
Donning double-gloves with closed gloving techniques.
hidden1
hidden2
Open gloving technique
Donning double-gloves using an open gloving technique.
Product details
| | | | |
| --- | --- | --- | --- |
| Ref. No. | Description | Case Qty | NPC Code |
| 48555 | Biogel PI Micro 5.5 | 200 | - |
| 48560 | Biogel PI Micro 6 | 200 | - |
| 48565 | Biogel PI Micro 6.5 | 200 | - |
| 48570 | Biogel PI Micro 7 | 200 | - |
| 48575 | Biogel PI Micro 7.5 | 200 | - |
| 48580 | Biogel PI Micro 8 | 200 | - |
| 48585 | Biogel PI Micro 8.5 | 200 | - |
| 48590 | Biogel PI Micro 9 | 160 | - |