Further product information
When to use Mepilex Heel Ag
You can use Mepilex Ag to manage low to moderately exuding wounds located on the heel, such as foot ulcers and pressure ulcers. Mepilex Ag may be used on infected wounds as part of a treatment regimen under supervision of a qualified health care professional.
How to use Mepilex Heel Ag
-/-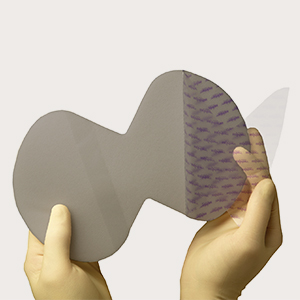 Clean the wound area. Remove the release film.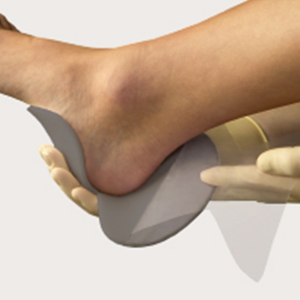 Mepilex Heel Ag should overlap the wound bed by at least 2 cm onto the surrounding skin. Apply the adherent side to the wound. Do not stretch.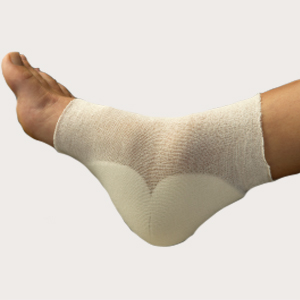 When necessary, secure Mepilex Heel Ag with a bandage or other fixation.
Product details
| | | | | |
| --- | --- | --- | --- | --- |
| Ref. No | Description | Pieces Per Inner | NPC Code | PIP Code |
| 388100 | Mepilex Heel Ag 13 x 20 cm | 5 | ELA782 | 362-3899 |
| 388300 | Mepilex Heel Ag 15 x 22 cm | 5 | ELA783 | 362-3907 |