Breathable film dressing
Mepitel Film
Skin protective film dressing
-/-
Mepitel Film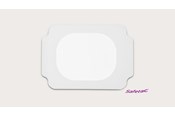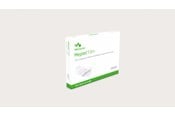 Mepitel Film protects fragile and sensitive skin
It is a gentle , sterile, transparent, breathable and adhesive soft silicone film dressing
It minimises pain and skin damage for the patient at dressing change
It can be used both as primary and secondary dressing
It is easy to apply thanks to its application system
Easy to use
Paper frame
Embossed film release liner
Highly protective
Soft, thin, breathable and waterproof film is highly conformable and contributes to optimum patient protection & comfort
Landing zone for aggressive tapes used to fixate devices to skin
Over IV sites when the IV device is secured through adhesive tape or sutures
Significantly reduce the severity of radiotherapy-induced skin damage
Stays in place for several days
Gentle
Safetac interface minimises patient discomfort at dressing removal
Fragile skin
Film dressings
Further product information
When to use Mepitel Film
Mepitel Film is intended to protect fragile and sensitive skin and minimise risk of skin breakdown. It can be used as secondary dressing, fixating e.g. gauze or non-woven swabs or as a landing zone for aggressive tapes to secure devices to skin. It can be used as a protective dressing over IV sites when the IV device is secured through adhesive tape or sutures.
How to use Mepitel Film
-/-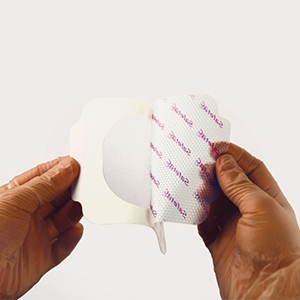 Dry the skin/surrounding skin thoroughly. Remove the protection foil (printed Safetac®) to expose the adhesive.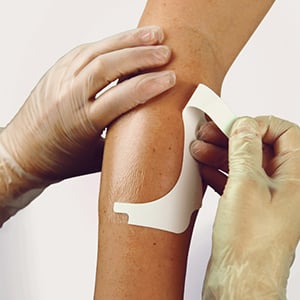 Position the dressing. Mepitel Film can be repositioned as long as the paper frame is intact. Remove the white paper frame. Do not stretch the dressing when applying. For best result, Mepitel Film shall overlap the dry surrounding skin by at least 1-2cm for the sizes up to 10x12cm, and 5cm for the larger sizes, in order to fixate securely.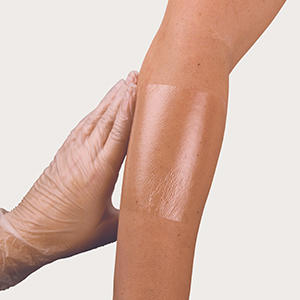 Firmly smooth-out the dressing onto the skin. Mepitel Film can be removed without causing skin stripping and pain.
Product details
| | | | | |
| --- | --- | --- | --- | --- |
| Ref. No. | Description | Pieces Per Inner | NPC Code | PIP code |
| 296800 | Mepitel film 6.5 × 7 cm | 10 | EIJ084 | 373-4159 |
| 296500 | Mepitel film 10.5 × 12 cm | 10 | EIJ085 | 373-4167 |
| 296700 | Mepitel film 10.5 × 25 cm | 10 | EIJ086 | 373-4175 |
| 296900 | Mepitel film 15.5 × 20 cm | 10 | EIJ087 | 373-4183 |