Further product information
When to use Mepore Film & Pad
Mepore Film & Pad can be used for a wide variety of wounds with low to moderate exudate levels – such as surgical wounds, cuts and abrasions.
How to apply Mepore Film & Pad
-/-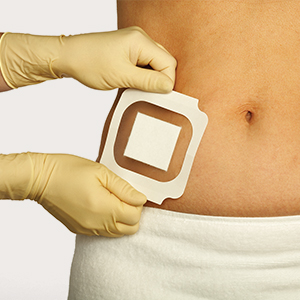 Remove the release foil. Position the dressing. Do not stretch the dressing when applying.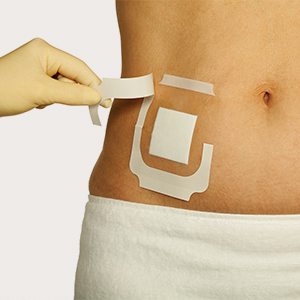 When applying the dressing, remove the paper frames and the two white tabs.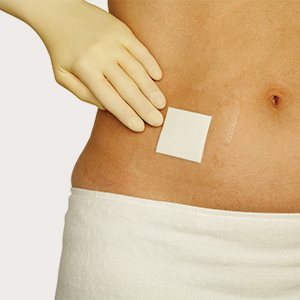 Remove the supporting film by lifting it where marked "2".
Product details
| | | | | |
| --- | --- | --- | --- | --- |
| Ref. No. | Description | Pieces Per Inner | NPC Code | PIP Code |
| 275100 | Mepore Film & Pad 4 x 5 cm | 85 | EIJ048 | 357-5412 |
| 275200 | Mepore Film & Pad 5 x 7 cm (oval) | 85 | EIJ049 | - |
| 275300 | Mepore Film & Pad 5 x 7 cm (square) | 85 | EIJ055 | 357-5420 |
| 275400 | Mepore Film & Pad 9 x 10 cm | 30 | EIJ056 | 357-5438 |
| 275500 | Mepore Film & Pad 9 x 15 cm | 30 | EIJ057 | 357-5461 |
| 275600 | Mepore Film & Pad 9 x 20 cm | 30 | EIJ058 | 357-5487 |
| 275700 | Mepore Film & Pad 9 x 25 cm | 30 | EIJ059 | 357-5503 |
| 275800 | Mepore Film & Pad 9 x 30 cm | 25 | EIJ060 | 357-5511 |
| 275900 | Mepore Film & Pad 9 x 35 cm | 25 | EIJ061 | 357-5529 |