Further product information
When to use Mepore
Mepore can be used with a wide variety of low to moderately exuding wounds, such as surgical wounds, cuts and abrasions.
How to apply Mepore
-/-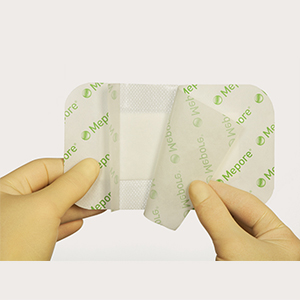 Open the package and remove the dressing.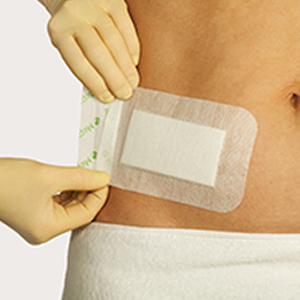 Grip both overlapping release papers, exposing adhesive surface allowing initial fixation of the dressing.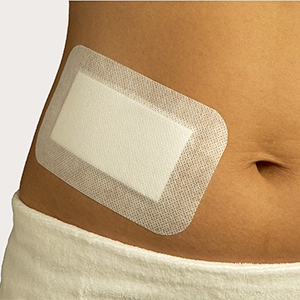 Position the dressing on the skin without stretching and gently remove the rest of the release papers. Firmly smooth adhesive border to obtain proper adhesion. Do not stretch the dressing when applying.
Product details
| | | | | |
| --- | --- | --- | --- | --- |
| Ref. No. | Description | Pieces Per Inner | NPC Code | PIP Code |
| 670700 | Mepore 7 x 8 cm | 55 | - | 284-2359 |
| 671500 | Mepore 10 x 11 cm | 40 | - | 284-2367 |
| 671600 | Mepore 11 x 15 cm | 40 | - | 284-2375 |
| 670800 | Mepore 6 x 7 cm | 60 | EIJ500 | - |
| 670900 | Mepore 9 x 10 cm | 50 | EIJ133 | - |
| 671000 | Mepore 9 x 15 cm | 50 | EIJ000 | - |
| 671100 | Mepore 9 x 20 cm | 30 | EIJ137 | 092-5305 |
| 671200 | Mepore 9 x 25 cm | 30 | EIJ139 | 092-5347 |
| 671300 | Mepore 9 x 30 cm | 30 | EIJ141 | 092-5354 |
| 671400 | Mepore 9 x 35 cm | 30 | EIJ143 | 092-5396 |
Products and solutions
Related products