Support bandage
Tubigrip
Multi-purpose elasticated tubular bandage
-/-
Tubigrip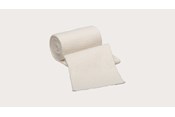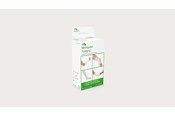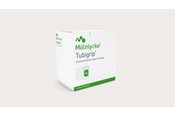 Tubigrip tubular bandages provide firm support for a variety of injuries, such as sprains , strains and swelling .
Easy to apply and reapply

Can be cut to the required length

Easy to use

with no need for pins or tapes

Reusable

Choice of two colours for patient acceptability
hidden1
hidden2
Further product information
When to use Tubigrip
Tubigrip provides tissue support in the treatment of strains and sprains, soft tissue injuries, general oedema, post-burn scarring and ribcage injuries and is also used for pressure dressings and arm fixation.
How to use Tubigrip
-/-
hidden1
hidden2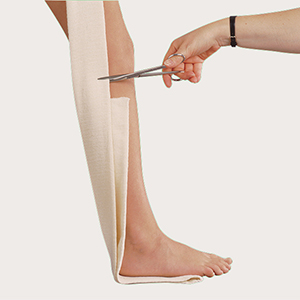 Cut Tubigrip to twice the length required for limb, allowing an extra 2–3cm for overlap.
hidden1
hidden2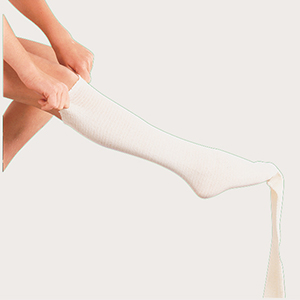 Pull Tubigrip onto limb like a stocking.
hidden1
hidden2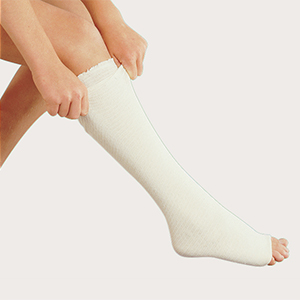 Double Tubigrip back over limb. Ensure upper edge is taken 2–3cm higher up the limb than the first.
Product details
| | | | | |
| --- | --- | --- | --- | --- |
| Ref. No. | Description | Pieces Per Case | NPC Code | PIP Code |
| | Natural Shade | | | |
| 1510 | Small hands and arms 0.5 m | 84 | - | 029-3407 |
| 1513 | Medium arms, small ankles 0.5 m | 84 | - | 023-8154 |
| 1511 | Large arms, medium ankles, small knees 0.5 m | 84 | - | 029-3415 |
| 1514 | Large ankles, medium knees, small thighs 0.5 m | 84 | - | 023-8246 |
| 1512 | Large knees, medium thighs 0.5 m | 84 | - | 029-3423 |
| 1515 | Large thighs 0.5 m | 84 | - | 023-8253 |
| 1520 | Small hands and arms 1 m | 60 | - | 029-3456 |
| 1521 | Medium arms, small ankles 1 m | 60 | - | 029-3464 |
| 1522 | Large arms, medium ankles, small knees 1 m | 60 | - | 029-3472 |
| 1528 | Large ankles, medium knees, small thighs 1 m | 60 | - | 048-9971 |
| 1523 | Large knees, medium thighs 1 m | 60 | - | 029-3480 |
| 1524 | Large thighs 1 m | 60 | - | 029-3498 |
| 1435 | Infant feet and arms 10 m | 44 | EGA011 | 029-3258 |
| 1436 | Small hands and arms 10 m | 32 | EGA013 | 029-3266 |
| 1443 | Medium arms, small ankles 10 m | 28 | EGA015 | 029-3282 |
| 1437 | Large arms, medium ankles, small knees 10 m | 28 | EGA017 | 029-3290 |
| 1434 | Large ankles, medium knees, small thighs 10 m | 24 | EGA019 | 023-1969 |
| 1438 | Large knees, medium thighs 10 m | 20 | EGA021 | 029-3316 |
| 1439 | Large thighs 10 m | 12 | EGA023 | 029-3324 |
| 1441 | Medium trunks 10 m | 6 | EGA027 | 029-3340 |
| 1442 | Large trunks 10 m | 4 | EGA029 | 029-3357 |
| 1444 | X-Large trunks 10 m | 4 | - | 026-6569 |
| | | | | |
| | Beige Shade | | | |
| 1545 | Medium arms, small ankles 1 m | 60 | - | 006-8833 |
| 1546 | Large arms, medium ankles, small knees 1 m | 60 | - | 006-8973 |
| 1547 | Large ankles, medium knees, small thighs 1 m | 60 | - | 006-9146 |
| 1548 | Large knees, medium thighs 1 m | 60 | - | 006-9153 |
| 1449 | Small hands and arms 10 m | 32 | - | 029-3365 |
| 1450 | Medium arms, small ankles 10 m | 28 | - | 029-3365 |
| 1451 | Large arms, medium ankles, small knees 10 m | 28 | - | 029-3381 |
| 1448 | Large ankles, medium knees, small thighs 10 m | 24 | - | 023-1977 |
| 1452 | Large knees, medium thighs 10 m | 20 | - | 029-3399 |
| 1453 | Large thighs 10 m | 12 | - | 023-8386 |
hidden2
Products and solutions
Related products