Synthetic surgical underglove
Biogel PI Indicator Underglove
Synthetic (non-natural rubber latex) surgical underglove for our Puncture Indication System
-/-
Biogel PI Indicator Underglove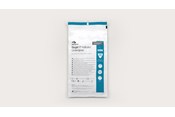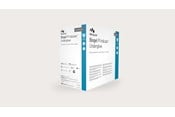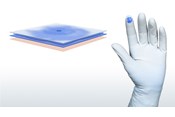 Biogel PI Indicator® Underglove is a synthetic (non-natural rubber latex) surgical inner glove. It's designed for you to wear under any of our Biogel surgical gloves – working together with the technology in our Biogel Puncture Indication System – to protect you and your patients with Best-in-Class perforation detection .
This powder-free polyisoprene surgical glove also avoids glove-related staff and patient latex sensitivities .
The smooth outer surface makes it easy for you to don your preferred surgical overglove for improved protection and tactile sensitivity when double-gloving .
Reduced risk of a hole with an industry-leading AQL of 0.65, determined post packaging
A study showed that you can detect up to 97% of punctures when double-gloving with Biogel puncture indication system
A clinical study shows non-Biogel gloves are at least 3.5 times as likely to fail compared to Biogel gloves
Every glove (100%) is air inflation tested for holes typically not detected in a visual inspection
hidden1
hidden2
Further product information
How to use Biogel PI Indicator Underglove
Surgical gloves donning guide
Watch these helpful videos on the correct techniques for donning double-gloves.
Assisted technique and how to change a contaminated glove
Assisted donning with double-gloves, using the simple plunge method.
hidden1
hidden2
Closed gloving techniques
Donning double-gloves with closed gloving techniques.
hidden1
hidden2
Open gloving technique
Donning double-gloves using an open gloving technique.
Product details
| | | | |
| --- | --- | --- | --- |
| Ref. No. | Description | Case Qty | NPC Code |
| 41655 | Biogel PI Indicator Underglove 5.5 | 200 | FTE1690 |
| 41660 | Biogel PI Indicator Underglove 6.0 | 200 | FTE1683 |
| 41665 | Biogel PI Indicator Underglove 6.5 | 200 | FTE1684 |
| 41670 | Biogel PI Indicator Underglove 7.0 | 200 | FTE1685 |
| 41675 | Biogel PI Indicator Underglove 7.5 | 200 | FTE1686 |
| 41680 | Biogel PI Indicator Underglove 8.0 | 200 | FTE1687 |
| 41685 | Biogel PI Indicator Underglove 8.5 | 200 | FTE1688 |
| 41690 | Biogel PI Indicator Underglove 9.0 | 160 | FTE1689 |