Soft textured surface surgical gloves
Biogel Eclipse Reveal System
Supple natural rubber latex surgical glove puncture indication system
-/-
Biogel Eclipse Reveal System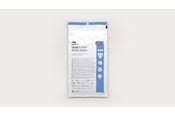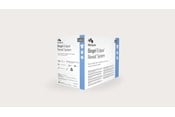 Biogel® Eclipse Reveal System is 30% softer than standard Biogel surgical gloves. The design creates a comfortable supple feel – with the inherent strength and elasticity of natural rubber latex – for the extra fingertip sensitivity and dexterity you need during surgery. This design has a textured surface.
The Biogel Eclipse Reveal System is a general purpose glove puncture indication system including both under- and overglove. They're packed together for easy double-gloving – so you can rely on clear, fast and large puncture indication – to help protect you while you work. The smooth inner surface makes donning easy.
Like all Biogel surgical gloves, Eclipse Reveal is non-pyrogenic, sterile and powder-free.
Softer than regular natural rubber latex gloves, for supple feel and sensitivity
Proven to detect up to 97% of punctures
A Puncture Indication System with clear, fast and large perforation indication
A clinical study shows non-Biogel gloves are 3.5 times more likely to fail than Biogel gloves .
Every glove (100%) is air-inflation tested for holes and visually inspected for quality before dispatch .
Natural rubber latex
Puncture Indication System
Regular
Surgical gloves
Cardiovascular surgery
Endovascular procedure
ENT surgery
General abdominal surgery
Gynaecological surgery
Laparoscopic surgery
Neurosurgery
Ophthalmic surgery
Orthopaedic surgery
Plastic surgery
Urology surgery
Further product information
How to use Biogel Eclipse Reveal System
Watch these helpful videos on the correct techniques for donning double-gloves. You can see the different donning methods for using open donning, or closed donning – either with cuffs extended over hands, or cuffs in the hands. You can also learn how to change a contaminated glove while scrubbed.
Assisted technique and how to change a contaminated glove
See detailed instructions for how to perform assisted donning with double-gloves, using the simple plunge method. This video also shows how to change a contaminated glove while you're still scrubbed.
Closed gloving techniques
Watch these easy-to-follow instructions for donning double-gloves with closed gloving techniques. This videos shows both methods, either with cuffs extended over the hands, or with cuffs in the hand.
Open gloving technique
See easy-to-follow instructions for donning double-gloves using an open gloving technique.
Product details
| | | | |
| --- | --- | --- | --- |
| Ref. No. | Description | Case Qty | NPC Code |
| 60855 | Biogel Eclipse Reveal Indicator System 5.5 | 200 | FTE1303 |
| 60860 | Biogel Eclipse Reveal Indicator System 6.0 | 200 | FTE697 |
| 60865 | Biogel Eclipse Reveal Indicator System 6.5 | 200 | FTE698 |
| 60870 | Biogel Eclipse Reveal Indicator System 7.0 | 200 | FTE700 |
| 60875 | Biogel Eclipse Reveal Indicator System 7.5 | 200 | FTE703 |
| 60880 | Biogel Eclipse Reveal Indicator System 8.0 | 200 | FTE704 |
| 60885 | Biogel Eclipse Reveal Indicator System 8.5 | 200 | FTE705 |
Products and solutions
Related products