Wound care dressings
Mesorb
Highly absorbent dressing with exudate barrier
-/-
Mesorb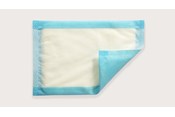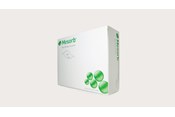 Mesorb® is a soft, highly absorbent dressing which has high retention capacity for good exudate management. The fluid-repellent backing prevents outer contamination of the wound and protects clothes and bed linen from exudate strike-through. As the backing covers the sides of the dressing, it also prevents side leakage.
High absorption and retention capacity for good exudate management

Fluid-repellent strikethrough barrier prevents leakage and outer contamination

Provides feeling of softness

Breathable
Medium to high exudation
Post-operative wound
Traumatic wound
Absorbent dressings
Further product information
When to use Mesorb
Mesorb is intended for use on moderate to highly exuding wounds. You can use it as a primary dressing directly on the wound. If very high absorbency is required, you can also use it as a secondary dressing alongside Melgisorb® Plus or Mepitel® and Mepitel® One.
How to apply Mesorb
-/-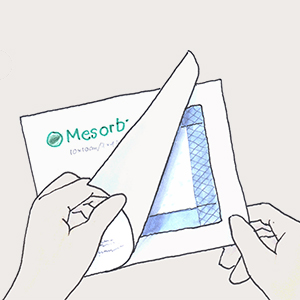 Open the package and remove the dressing.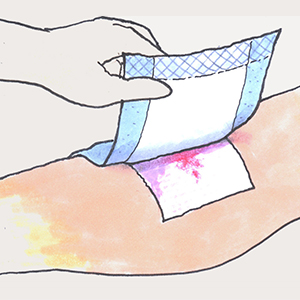 Apply Mesorb on the wound area or on the chosen primary dressing with at least 1 cm overlap on the surrounding skin.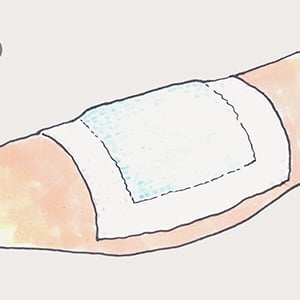 Fixate Mesorb with e.g. Mefix®, Mepore® Film, or Tubifast™.
Product details
| | | | | |
| --- | --- | --- | --- | --- |
| Ref. No. | Description | Pieces Per Inner | NPC Code | PIP Code |
| 677080 | Mesorb 10 x 10 cm | 10 | EJE044 | 255-3527 |
| 677280 | Mesorb 10 x 15 cm | 10 | EJE056 | 255-3535 |
| 677480 | Mesorb 10 x 20 cm | 10 | EJE058 | 255-3543 |
| 677680 | Mesorb 15 x 20 cm | 10 | EJE059 | 255-3550 |
| 677780 | Mesorb 20 x 25 cm | 10 | EJE060 | 255-3568 |
| 677880 | Mesorb 20 x 30 cm | 10 | EJE061 | 255-3576 |