Mölnlycke procedure trays
Laparoscopic solutions
Save time and cost with customised procedure trays for cholecystectomies, appendectomies, hernia repairs, etc. Choose from our extensive range of high-quality laparoscopic instruments and other equipment. The more you add to each tray the more value and efficiency you achieve.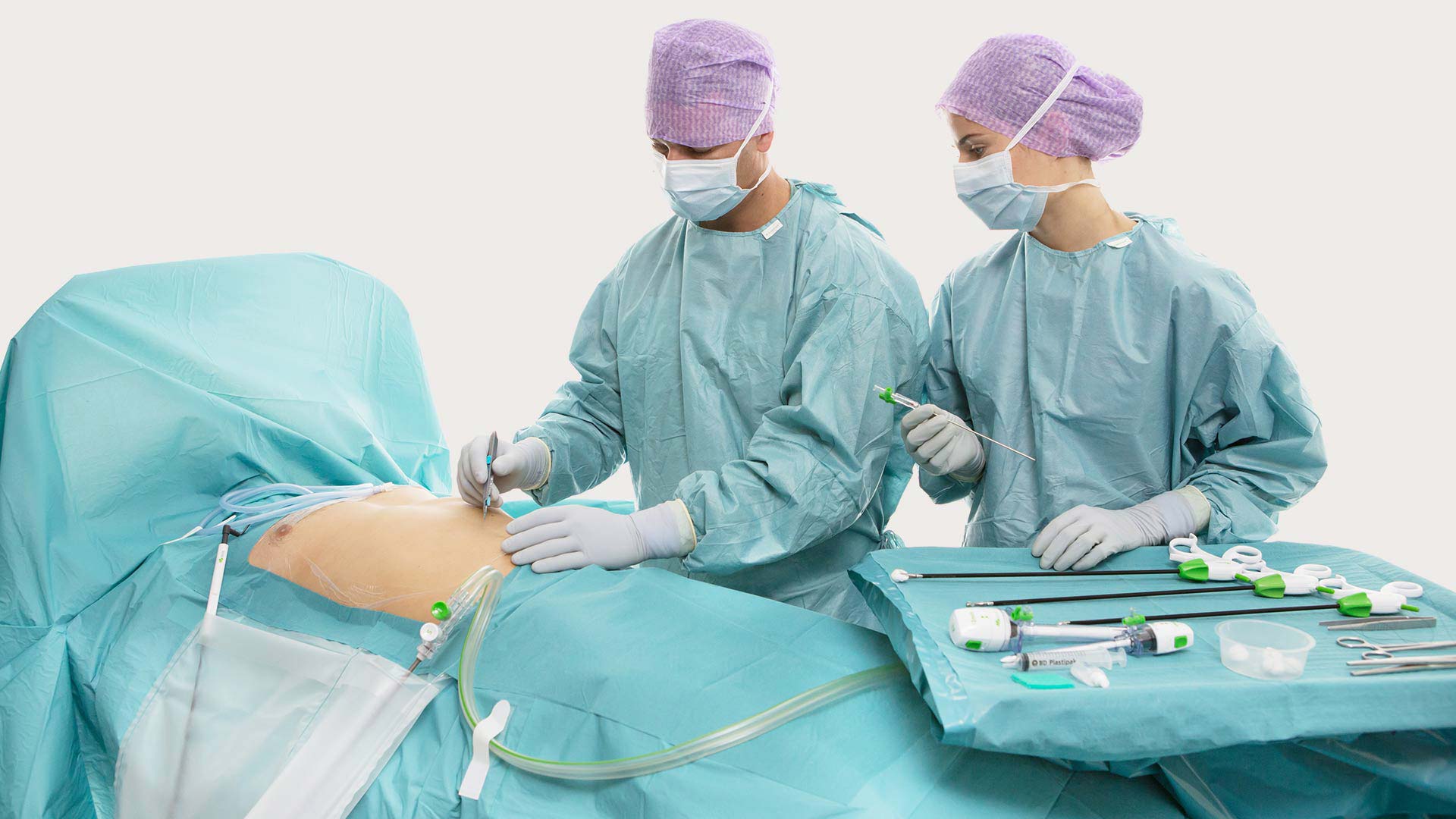 Get more from your
laparoscopic

procedures

By standardising your laparoscopic procedures for cholecystectomy, appendectomy and hernia repair, you ensure your team consistently delivers efficient and high-quality patient care. But what about the pressure to make further cost improvements or even increase the number of patient procedures? From listening to and working alongside our customers we understand how a truly customised solution for your laparoscopic procedures can help simplify your work, balance costs and support you in reaching your surgical goals.
Efficient solutions for your team
A complete solution for increased efficiency
Our specialists work closely with you to define and evaluate your best solution
from our new laparoscopic instrument range as well as our other surgical
essentials. The result: Your own truly customised laparoscopic solution with
everything you need for each specific procedure in a single, convenient and
cost-effective package.


40 %

Of preparation time saved, enabling more procedures to be performed
Reduce preparation time by up to 40%
Have confidence in each and every set up
Facilitate more procedures
Help reduce product spending
'The number of procedures was increased by 18%, and 1,060 hours have been saved throughout the entire workflow, leading to savings of 51,000 Euros.'
Hartmut Freckmann, OR Head Nurse, Germany, talking about customised procedure trays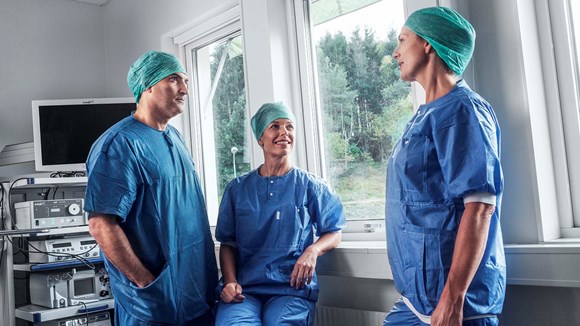 Expert solutions for your team
Efficient solutions for your team
Laparoscopic specialist advice
Our experienced specialists work with you to define and evaluate a time- and cost-efficient solution for your team.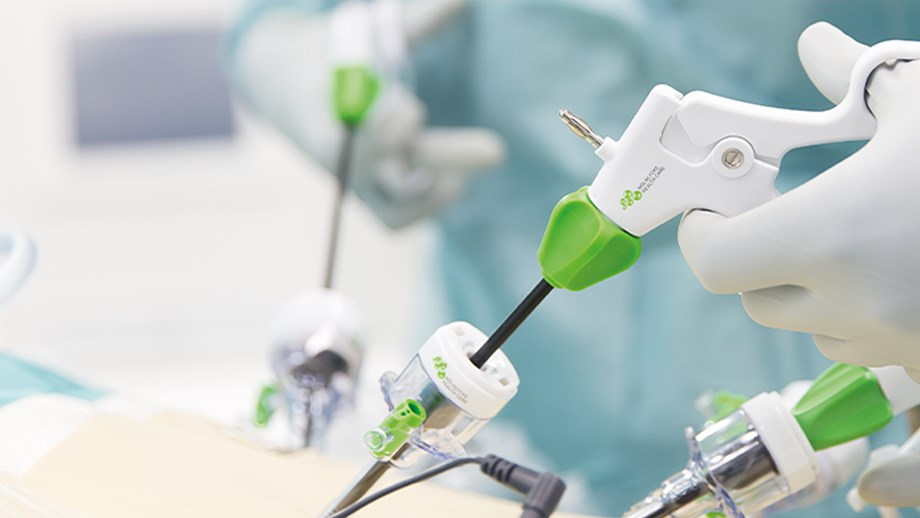 Laparoscopic solutions
Choose from our extensive range of high-quality surgical instruments, available single-packed or included in your laparoscopic trays.
Discover our solutions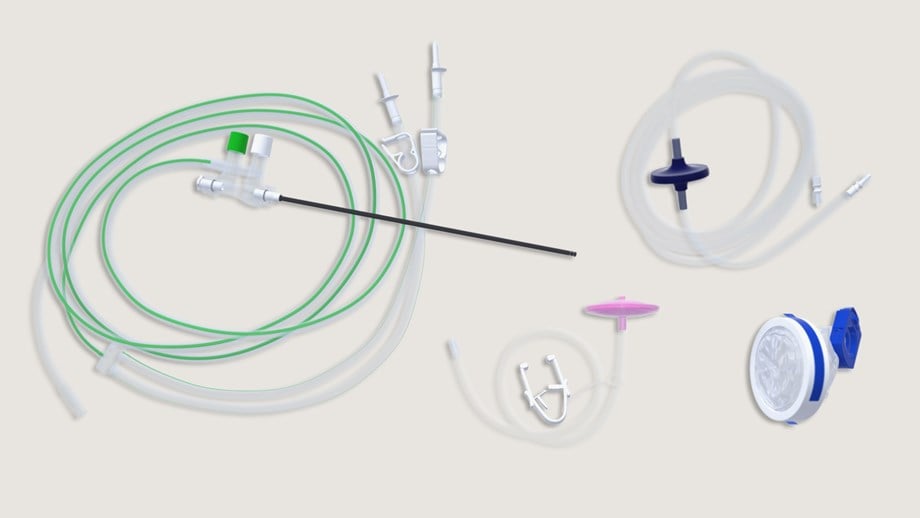 Laparoscopic tray components
Mölnlycke procedure trays
Select the single-use products you need for your laparoscopic surgeries.
Discover our trays here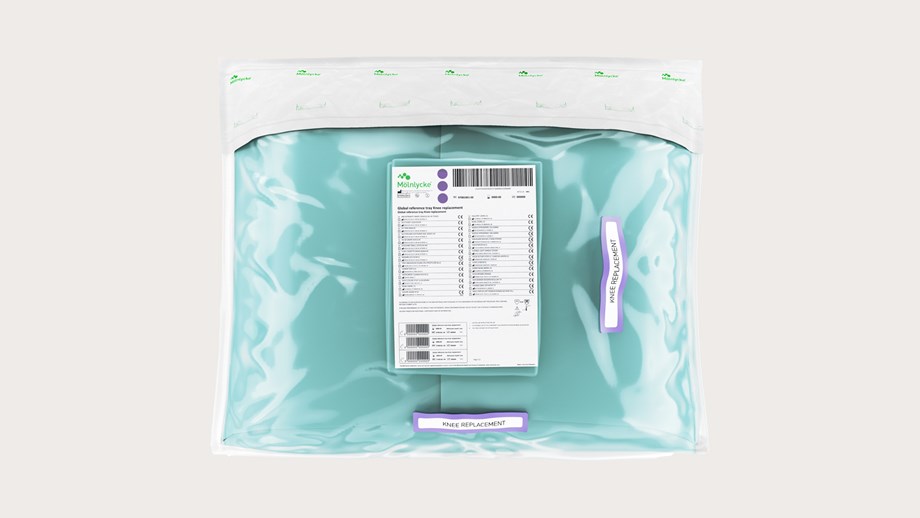 Mölnlycke procedure trays: efficiency in the OR
Efficient solutions for your team
Increase efficiency in the operating room with surgical procedure trays. You can customise the sterile packs by including components surgical teams need for specific interventions.
Discover our trays here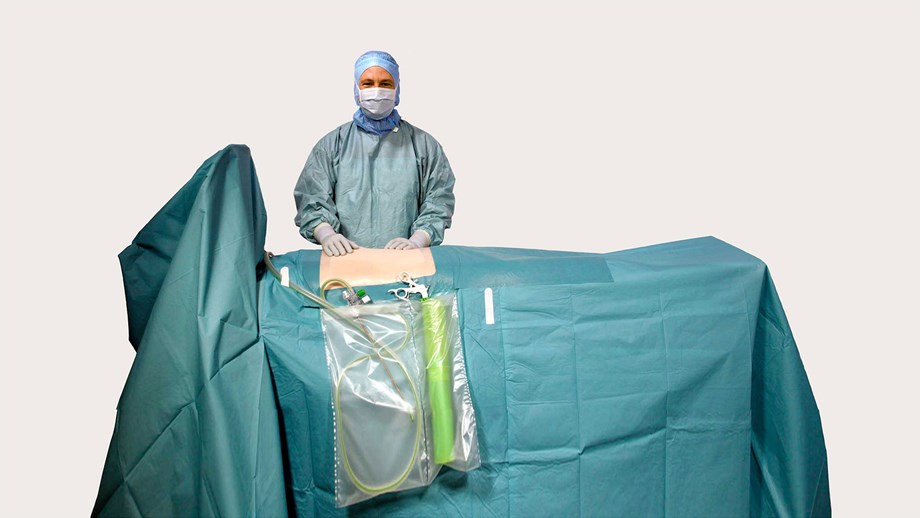 BARRIER laparoscopy drapes
Efficient solutions for your team
Integrated features specially adopted to laparoscopic surgery
Discover our solutions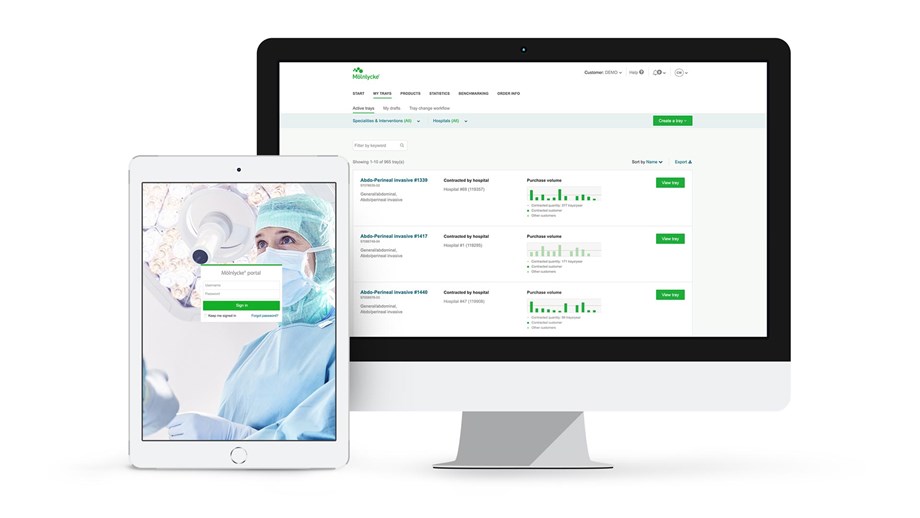 Mölnlycke Portal
Online tray portal
Mölnlycke Portal is an online procedure-tray management tool for healthcare professionals. Your team can use it to easily build, analyse, change and estimate tray purchases – with the support of detailed statistics and reports.
Discover it here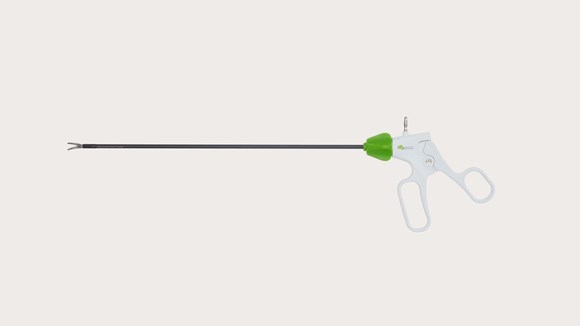 Mölnlycke Monopolar Scissors
Efficient solutions for your team
Surgeon trial shows preference for Mölnlycke instruments
Twenty-one laparoscopic surgeons across Germany, Sweden and the UK participated in a recent randomised trial of new laparoscopic instruments from Mölnlycke ® , comparing them to three market-leading competitor instruments Each surgeon was blindfolded to ensure their assessment was objective and guided by the 'feel' in their hands.
The result? A clear preference for the new Mölnlycke instruments.