Orthopaedic solutions
Mölnlycke Pulsed Lavage
Our single-use high pressure Mölnlycke® Pulsed Lavage system effectively cleans bone and removes debris during total joint procedures, potentially increasing cement penetration into the cancellous bone for strenghtening implant fixation and reduced revision rates.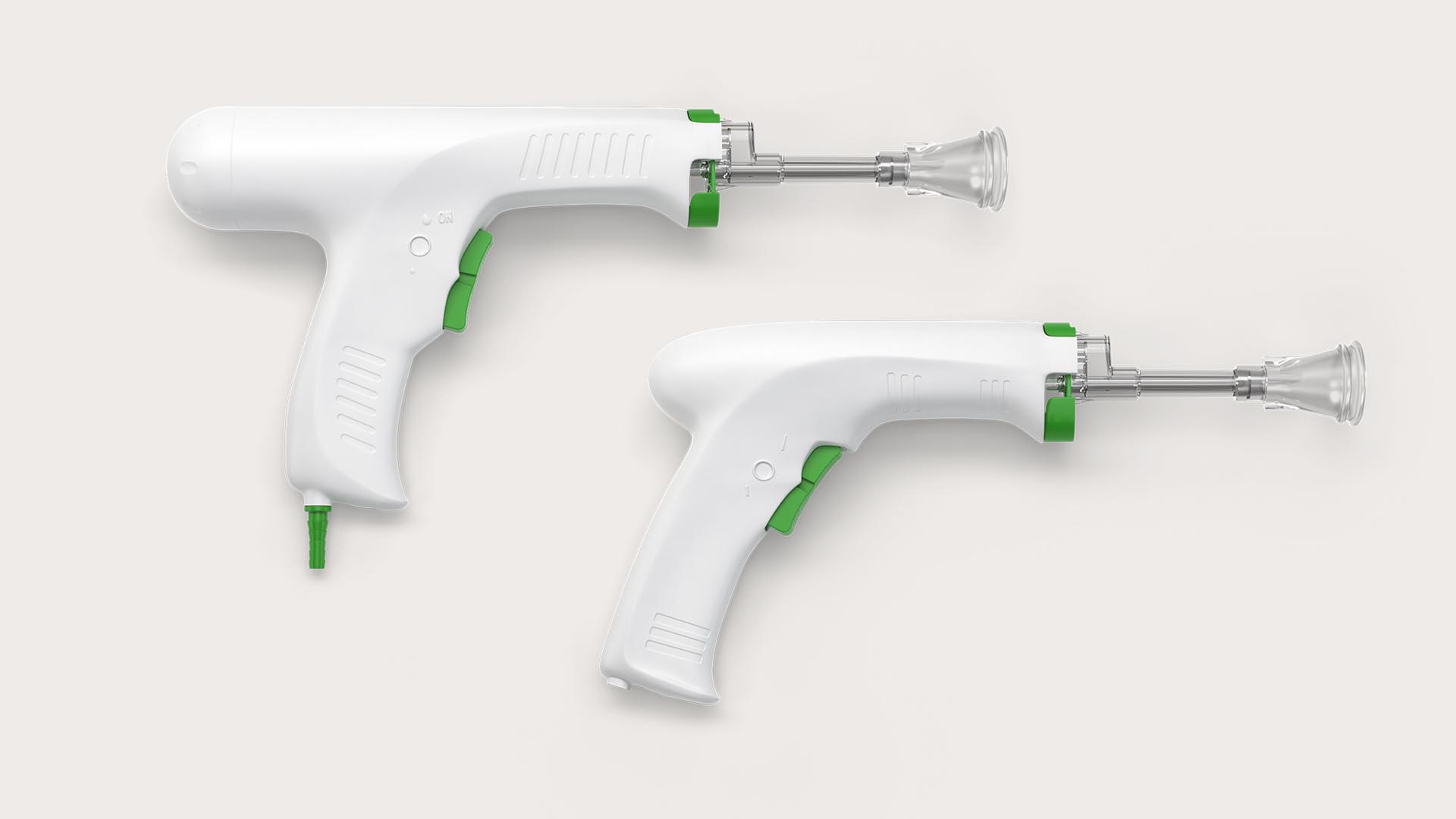 Two-speed high-pressure Mölnlycke Pulsed Lavage System
Two models: AC reusable power and battery operated
1. AC adapter: an environmentally-friendly version that eliminates the need for alkaline batteries. Single-use handpiece and re-usable AC adapter.
2. Built-in battery: a flexible and mobile version with battery pack integrated into the handpiece, for quick and easy battery removal.
All included means no hidden costs
Cleaning rod for solving potential occlusion in the femoral tip
Ergonomic and comfortable handpiece
Short fan spray tip with splash shield
Long femoral canal tip
Integrated suction and irrigation
Single packed or included in Mölnlycke procedure trays*
Include Pulsed Lavage in your customised procedure-specific tray for efficiency gains
Also available as a single packed option
*AC version available in trays. Built in battery version available in trays soon.
hidden1
hidden2
Further product information
How to use Mölnlycke Pulsed Lavage
Watch Mölnlycke Pulsed Lavage in use.
Product details
| | |
| --- | --- |
| Ref. no. | Description |
| 9750000 | Pulsed Lavage System, AC Power |
| 9750001 | Pulsed Lavage System, Built-in Battery |
| 9751000 | Coaxial Canal Brush Tip* |
| 9751001 | Cone tip 30 mm |
| 9751002 | Coaxial Canal tip |
| 9752020 | AC Power Supply (AC100~240V), UK |
*Coaxial canal brush tip is available – either as sterile single packed or included in your customised tray.